Webinar: The Economic Impact of BlackBerry Cylance Security Solutions
The Economic Impact of BlackBerry Cylance Security Solutions webinar will take place on December 3rd, at 9:00 AM PST | 12:00 PM EST | 5:00 PM GMT. Join our guest speakers, Chris Sherman and Julia Fadzeyeva of Forrester, as they review the findings of the commissioned Total Economic Impact™ study that analyzed the benefits, costs, and risks of adopting BlackBerry® Cylance® cybersecurity solutions.
They will be joined by Robert Slocum, Senior Product Marketing Manager at BlackBerry Cylance, who will discuss past customer experiences and our Zero Trust approach.
BlackBerry Cylance AI-driven cybersecurity solutions offer a predictive advantage over known, unknown, and zero-day threats. Determining the return on investment (ROI) of a preventative security suite can be difficult, since threats are often stopped before they inflict losses. 
Forrester Consulting conducted the study and considered the following factors when compiling it:
Savings from dismantling legacy cybersecurity products
Improvements in cybersecurity team productivity
Savings due to improved investigation and response capabilities
Financial impact of conducting fewer machine reimages
Register for this webinar and get the facts on how BlackBerry Cylance cybersecurity solutions can positively impact your bottom line.
SPEAKERS: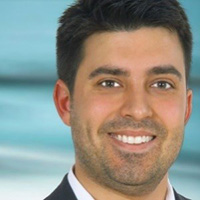 Chris Sherman
Senior Analyst Serving Security & Risk Professionals
Forrester
Chris is a senior analyst serving Security & Risk (S&R) Professionals. His research focuses on helping S&R pros make strategic decisions regarding endpoint security (laptops, PCs, smartphones, and tablets) and data privacy, such as how to secure employee-owned devices while meeting industry compliance standards. Chris also leads Forrester's healthcare infosec coverage and has published multiple reports on budgets, priorities, and best practices within the areas of healthcare security and medical device security.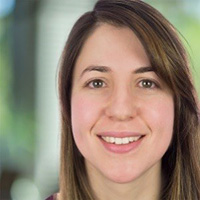 Julia Fadzeyeva
TEI Consultant
Forrester
Julia Fadzeyeva is a consultant for the Total Economic Impact™ Practice at Forrester. In this role, she has worked with a number of technology clients to demonstrate and justify the business return on investment (ROI) and value of technology investments, based on the costs, benefits, flexibility, and risk associated with specific investments.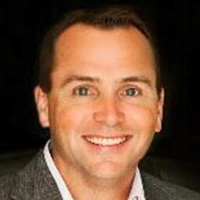 Robert Slocum
Senior Product Marketing Manager
BlackBerry Cylance
Bob Slocum (@robertslocum) has spent over 22 years in technology in Product Marketing and Sales leadership roles. He is a highly respected global cybersecurity expert and evangelist with extensive experience in Insider Threat, Identity, Endpoint, and Data Security. As a Senior Product Marketing Manager, he is known for driving awareness, pipeline, and revenue. He leads the sales cycle by translating complex enterprise cyber security solutions into customer-centric solutions that solve the challenges facing CISOs. Bob also has extensive experience with public speaking, sales and channel enablement, building go-to-market plans and campaigns, and driving product awareness and interest.