This week on the InSecurity Podcast, Matt Stephenson welcomes Pulitzer Prize nominated journalist Bradley Hope for a conversation detailing the mindboggling saga of Jho Low and his jaw-dropping tale of theft and debauchery.
How do you break into Hollywood, New York society and Global Financial Markets? Having $5 BILLION in purloined money in your pocket certainly helps. Stick around…
What Other People Say About Billion Dollar Whale...
"If you like global intrigue, financial crime, and absurdity, "Billion Dollar Whale," by Tom Wright and Bradley Hope, is for you. It's the story of Jho Low, an enterprising businessman from Malaysia, who used his social connections to the country's former Prime Minister Najib Razak to transform himself into an international financier.

According to Wright and Hope's account, Low persuaded Razak to create an investment fund, 1MDB, financed with government money, which Low managed behind the scenes. Goldman Sachs and other banks helped raise ten billion dollars for the fund, then approximately five billion dollars of the money disappeared, prompting an international scandal…" ~ Sheelah Kolhatkar; September 28, 2018; The New Yorker
"I met these guys, and said to my girlfriend Anne, 'these guys are #@&%ing criminals… this is a #@&%ing scam, anybody who does this has stolen money.' You wouldn't spend money you worked for like that…" ~ Jordan Belfort; January, 2017; finews.com

"I am very pleased to confirm that a landmark comprehensive global settlement has been reached with the United States government…" ~ Jho Low; October, 2019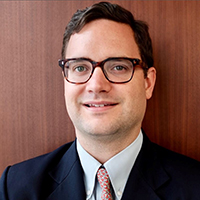 About Bradley Hope
Bradley Hope (@bradleyhope) has worked for the Wall Street Journal for the last four years, covering finance and malfeasance from New York City and London.
Before that, he spent six years as a correspondent in the Middle East, where he covered the Arab Spring uprisings from Cairo, Tripoli, Tunis, and Beirut. He was detained by authorities in Bahrain, reported from the front lines of the Libyan civil war, and has been teargassed in raucous Egyptian protests.
Bradley is a Pulitzer finalist and a Loeb winner, and is also the author of Last Days of the Pharaoh, a chronicle of the final days and hours of the presidency of Hosni Mubarak.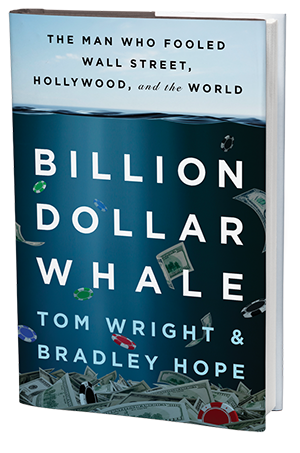 Billion Dollar Whale
The definitive inside account of the 1MDB scandal, a true life thriller about a modern Gatsby who managed to swindle over $5 billion with the aid of Goldman Sachs and others.
Billion Dollar Whale is an epic tale that exposes the secret nexus of elite wealth, banking, Hollywood, and politics from two award-winning Wall Street Journal reporters.
In 2009, with the dust yet to settle on the financial crisis, a baby-faced, seemingly mild-mannered Wharton grad began setting in motion a fraud of unprecedented gall and magnitude -one that would come to symbolize the next great threat to the global financial system. His name was Jho Low, a man whose behavior was so preposterous he might seem made up.
A true tale of hubris and greed, Billion Dollar Whale reveals how this young social climber pulled off one of the biggest heists in history - right under the nose of the global financial industry. Federal agents who helped unravel Bernie Madoff's Ponzi scheme say the 1MDB affair will become the textbook case of financial fraud in the modern age, and its fallout is already being credited for taking down the Prime Minister of Malaysia.
For readers of Liar's Poker, Den of Thieves, and Bad Blood, Billion Dollar Whale will become a classic, harrowing parable about finance run amok.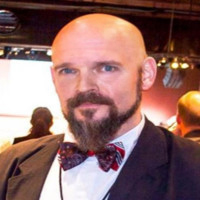 About Matt Stephenson
Matt Stephenson (@packmatt73) leads the Security Technology team at BlackBerry Cylance, which puts him in front of crowds, cameras, and microphones all over the world. He is the regular host of the InSecurity Podcast and the InSecurity video series at events all over the world.
Twenty years of work with the world's largest security, storage, and recovery companies has introduced Stephenson to some of the most fascinating people in the industry. He wants to get those stories told so that others can learn from what has come before.