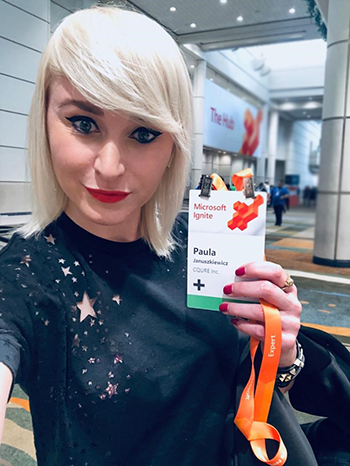 "Your most unhappy customers are your greatest source of learning." ~Business @ the Speed of Thought; Bill Gates, 1999
"I think most people either forget or don't know that Microsoft only hires people with IQs well over 130."
~NY Times; Douglas Coupland, 1998
Last week, Microsoft Windows turned 34 years old. You think that means Microsoft is getting older and losing touch? Consider the fact that as of May 07, 2019, 1.5 billion machines run Windows and, according to Microsoft, over 900 million million machines run Windows 10.
Every day, Microsoft analyzes over 6.5 trillion signals in order to identify emerging threats and protect customers. While Microsoft may not be rolling out streaming services or dropping new devices in splashy events every fall, this summer, they quietly became only the third company in world history to be valued at over one trillion dollars.
Say what you will about them, but it's a lot harder to go through a day without Office, Windows and Azure than it is without an iPad, Linux or Amazon.
And don't even get us started on gaming. Halo? End of discussion. Steam? As of November 2018, 90% of Steam gaming machines were running Windows 10. There's a reason Bill Gates overtook Warren Buffet as the world's wealthiest person.
This week on the InSecurity podcast, Matt Stephenson chats with CQURE founder and CEO Paula Januszkiewicz about the security orbit around Microsoft. What is Microsoft doing right? How does security training impact an organization? What is hype and what is legit in security? Tune in for all this and more…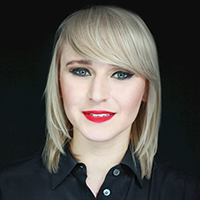 About Paula Januszkiewicz
Paula Januszkiewicz (@PaulaCqure) is the founder and CEO of CQURE Inc., a provider of specialized services in IT infrastructure security, business applications, consulting and advisory services.
She is an IT Security Auditor and Penetration Tester, Cloud and Datacenter Management MVP and trainer (MCT), and Microsoft Security Trusted Advisor. Paula is also a top speaker at many well-known conferences including TechEd conferences around the world, Microsoft Ignite, RSA, Black Hat USA, and CyberCrime.
She is engaged as a keynote speaker for security related events and writes articles on Windows Security. She drives her own company, CQURE, working on security related issues and projects. Paula has conducted hundreds of IT security audits and penetration tests, some for governmental organizations.
Her distinct specialization is on Microsoft security solutions. She holds multiple Microsoft certifications, and is familiar with and possesses certifications in other related technologies. Paula is passionate about sharing her knowledge with others. In private, she enjoys researching new technologies, which she converts to authored trainings.
Oh… and… Paula has access to the Windows source code!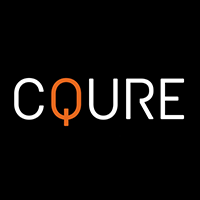 About CQURE Inc. and CQURE Academy
CQURE is a provider of specialized services in IT infrastructure security, business applications, consulting and advisory services.

CQURE was formed in November 2008 and since that time they have finalized many projects, starting with IT Security Audits and ending up with trainings and implementations. Clients range from global corporations to small companies. For large and medium companies they offer authorship training packs, intensive IT Security audits for the whole IT environment and solutions adjusted to their clients' needs.
CQURE Academy (@CQUREAcademy) is a part of CQURE company that was formed in 2008 in Poland. Since then it has expanded to the rest of Europe, the Americas, Middle East and Asia – as well as opening offices in New York and in Dubai.
On a daily basis, they deliver IT services ranging from IT security audits, to penetration tests or solution implementations in big and small organisations around the world. In CQURE Academy they share our expertise offline at seminars and conferences, and online through videos and blog posts.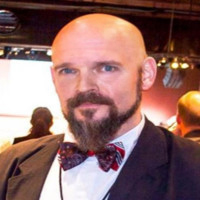 About Matt Stephenson
Insecurity Podcast host Matt Stephenson (@packmatt73) leads the Security Technology team at Cylance, which puts him in front of crowds, cameras, and microphones all over the world. He is the regular host of InSecurity podcast and video series at events all over the world.
Twenty years of work with the world's largest security, storage, and recovery companies has introduced Stephenson to some of the most fascinating people in the industry. He wants to get those stories told so that others can learn from what has come before.