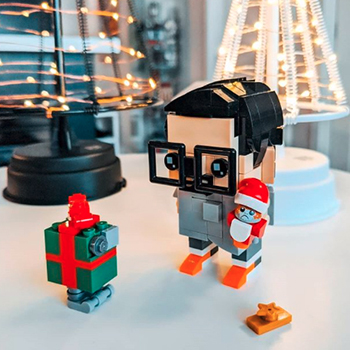 "This… 'stuff'? Oh, okay. I see. You think this has nothing to do with you.
You go to your closet and you select out, oh I don't know, that lumpy blue sweater, for instance, because you're trying to tell the world that you take yourself too seriously to care about what you put on your back. But what you don't know is that that sweater is not just blue, it's not turquoise, it's not lapis, it's actually cerulean.

You're also blindly unaware of the fact that in 2002, Oscar de la Renta did a collection of cerulean gowns. And then I think it was Yves St Laurent who showed cerulean military jackets? And then cerulean quickly showed up in the collections of eight different designers. Then it filtered down through the department stores and then trickled on down into some tragic "casual corner" where you, no doubt, fished it out of some clearance bin.
However, that blue represents millions of dollars and countless jobs and so it's sort of comical how you think that you've made a choice that exempts you from the fashion industry when, in fact, you're wearing the sweater that was selected for you by the people in this room. From a pile of "stuff."
~ Miranda Priestly, The Devil Wears Prada.
Why User Experience Really is That Important
Think of something in your life that works well. It really works. There are a couple of ways to consider this thing:
First - it is simply delightful. Whatever you do with it makes you feel happy, or better, or just some kind of positive emotion toward this thing. It could be a device. It could be your car. It could be an evening out at your favorite restaurant. It could be a lot of things.


Second - it just works. It works so well, so consistently, so easily that you really don't even consider it. It might be a motion sensing light in your kitchen. It might be a stop sign. It might be your smartphone.
What these things have in common is superior design which leads to gratifying User Experience.
We all have User Experiences in our lives that run the spectrum from surprisingly fun and wonderful to grating and dread-inducing. For example, while many of us enjoy traveling, few of us would consider the TSA queue to be part of the trip that we look forward to. However, consider the alternative trip outcomes without well-designed airport security and things start to look a little different.
Many of us don't take the time to consider the surrounding work that is done to ensure that when we use a thing, we get the most out of our experience. Many of us don't realize how much research and development (R&D) goes into creating a smooth, satisfying User Experience. Many of us may not even realize that there are some very special people out there who are experts at crafting the intersection between creators of a thing and users of a thing.


In this edition of the InSecurity Podcast, Matt sits down with Jordan Devries, Director of User Experience at Brave UX, to discuss what goes into designing a product or service or solution that will provide the maximum positive User Experience

And they might talk about why Legos are the greatest UX ever made. What does this have to do with security? Stick around…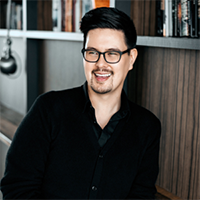 About Jordan DeVries
Jordan DeVries (@theastralj)is the Director of User Experience at Brave UX. With a background in design, animation, code, and content, Jordan guides projects through both information architecture and visual design with a specialization in complex interfaces for desktop, mobile and web.
He did his undergrad work at Carnegie Mellon where he earned a degree in Mechanical Engineering. Jordan's teammates at Brave UX consider him a Pop Culture guru and random fact machine. He's also a bit of a Lego enthusiast… to put it mildly.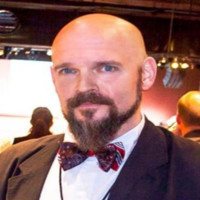 About Matt Stephenson
Matt Stephenson (@packmatt73) leads the broadcast media team at Cylance, which puts him in front of crowds, cameras, and microphones all over the world. He is the regular host of the InSecurity Podcast and video series at events around the globe.

Twenty years of work with the world's largest security, storage, and recovery companies has introduced Stephenson to some of the most fascinating people in the industry. He wants to get those stories told so that others can learn from what has come before.