Tune in for this first look at the exciting news and events we have planned for RSA Conference 2020 from February 24 to 28 at the Moscone Center in San Francisco, California.

Join BlackBerry Cylance Senior Product Marketing Manager Robert Slocum as he takes a closer look at what you can expect to see and experience at our booth, networking reception and speaker engagement.
This year, we'll be based at booth N-5655, where you can see live demonstrations of our latest technology solutions and connect with BlackBerry Cylance experts.
Ready to learn more about our plans for RSA Conference 2020? Register now to attend our Sneak Peek Webinar.
ABOUT THE SPEAKER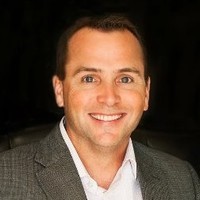 Robert Slocum
Senior Product Manager, BlackBerry Cylance
Bob Slocum (@robertslocum) has spent over 20 years in technology, product marketing, and sales leadership roles. He is a highly respected global cybersecurity expert and evangelist with extensive experience in insider threat, identity, endpoint, and data security.
As a Senior Product Marketing Manager, he is known for driving awareness, pipeline, and revenue. He leads the sales cycle by translating complex enterprise cybersecurity solutions into customer-centric solutions that solve the challenges facing CISOs. Bob also has extensive experience with public speaking, sales and channel enablement, building go-to-market plans and campaigns, and driving product awareness and interest.