Derek Dorresteyn is the COO and Powertrain Development Manager at Damon Motorcycles, a company that is unleashing the full potential of personal mobility for the world's commuters. With its proprietary electric drivetrain, Damon has developed the world's safest, smartest, fully connected electric motorcycle employing sensor fusion, robotics and AI.
Damon's all electric, 200mph and 200-mile range superbike leverages the BlackBerry QNX Platform as the safe, secure and reliable foundation for its cutting-edge security and operator safety features: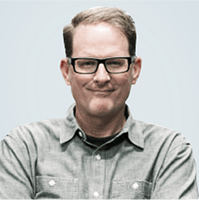 About Derek Dorresteyn
Damon Motors (@DamonMotorcycle) recently added electric powertrain veteran Derek Dorresteyn to its team to head up operations and powertrain development as its new COO. Derek had the technical vision and led the engineering and manufacturing teams at Alta Motors from 2008 - 2018. His vision was key to Alta's podium finishes against ICE motorcycles.
"For electric motorcycles to go mainstream, they have to outperform their ICE counterparts. By marrying all-electric high performance with rider aids like CoPilot and Shift, Damon will redefine the motorcycling experience," Derek notes.
He rounds out the team with his extensive knowledge and experience in lithium ion battery design, high voltage systems and inverters, power dense motors and high performance chassis systems.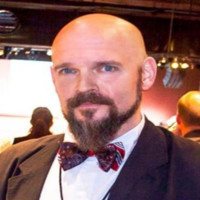 About Matt Stephenson
Insecurity host Matt Stephenson (@packmatt73) leads the Security Technology team at BlackBerry, which puts him in front of crowds, cameras, and microphones all over the world. Twenty years of work with the world's largest security, storage and recovery companies has introduced Stephenson to some of the most fascinating people in the industry. He wants to get those stories told so that others can learn from what has come before.
Every week on the InSecurity Podcast, Matt interviews leading authorities in the security industry to gain an expert perspective on topics including risk management, security control friction, compliance issues, and building a culture of security. Each episode provides relevant insights for security practitioners and business leaders working to improve their organization's security posture and bottom line.
Can't get enough of the InSecurity Podcast? You can find us at ThreatVector InSecurity Podcasts, iTunes/Apple Podcasts and GooglePlay as well as Spotify, Stitcher, SoundCloud, I Heart Radio and wherever you get your podcasts!