Case Study: Jouve Digital Takes on Cybersecurity
This is the story of a digital firm that transformed its endpoint defense strategy from reactive to proactive prevention by partnering with BlackBerry Cylance.
The Situation
For 30 years, Jouve has been a digital transformation leader in the European marketplace. The company is an expert in managing and enhancing data and ensuring the security of the entire value chain. Jouve also designs digital platforms and websites that attract and retain customers, and offers business process outsourcing infrastructure and services to leading French banks, public sector organizations, patent office clients, and others, who rely upon the firm to protect the privacy and confidentiality of their customer data.
When the time came to upgrade the firm's endpoint defenses, Groupe Jouve CTO Sébastien Drouin didn't hesitate to contact BlackBerry Cylance.
"Before BlackBerry Cylance, we had a traditional antivirus product. The workstations sometimes rebooted. That lowered our productivity. We chose BlackBerry Cylance because it's one of the most innovative and best-performing cybersecurity companies. We know we have a long-term partner in this fiercely competitive market. That's a solid guarantee and a serious advantage that helps us win contracts."

"Artificial Intelligence (AI) provides a completely different approach to endpoint protection than signature-based systems," adds Antoine Huchez, BlackBerry Cylance's Marketing Manager for Southern Europe and the Middle East. "CylancePROTECT® secures workstations, servers and connected objects by preventing malware from executing with proven 99.1% efficacy. It also includes security controls that prevent script-based attacks, fileless attacks, memory and external device-based attacks.
CylanceOPTICS™, our AI-driven endpoint detection and response (EDR) solution, extends this protection with advanced capabilities for root cause analysis, smart threat hunting, and playbook-driven automated responses that prevent widespread security incidents. Our solutions benefit all kinds of organizations, from small and medium-sized businesses (SMBs) to the largest blue-chip firms."
The Process
The deployment and operationalization of CylancePROTECT and CylanceOPTICS proceeded efficiently and without incident. According to Sébastien, "They provided the right framework and asked the right questions. The rollout was really smooth. Today, every workstation in Jouve is protected by BlackBerry Cylance."
The Results
Sébastien is pleased with the endpoint security upgrade and impressed by BlackBerry Cylance's AI technology. "We've seen a 15% increase in productivity in our development teams," he says. "BlackBerry Cylance protects all the components in the IT system. It doesn't use signatures or an Internet connection. We're protected in real-time. What we like most about BlackBerry Cylance is its people. We have the same research and design approach for data and security."
Now that BlackBerry Cylance is protecting Jouve's endpoints, Sébastien is facing the future with confidence. "BlackBerry Cylance has the flexibility we want in a partner, to rise to the challenges ahead."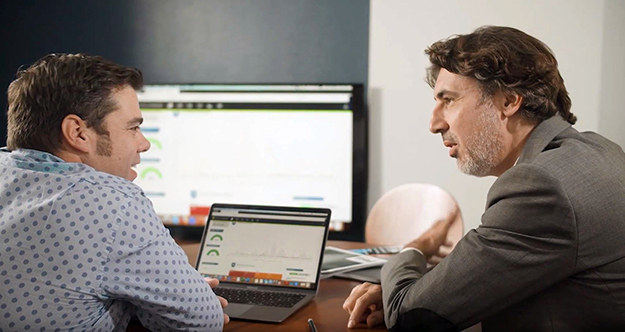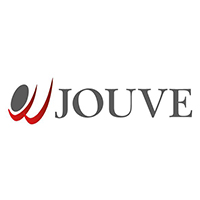 About Jouve Digital

Jouve Digital is a data specialist that is involved throughout the value chain for their clients' data. For decades, Jouve has helped their banking, public sector, industrial, and patent office clients to optimize their business processes and enhance and distribute their data. This business, data, and user-centric approach enables them to facilitate customer acquisition, meet challenges in terms of regulatory compliance, and guarantee the success of our digital products and services. Thanks to this unique positioning, Jouve combines robustness and agility to offer disruptive uses adapted to the changing needs of the markets.
Learn more at: https://www.Jouve.com/en/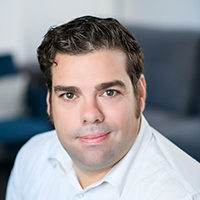 About Sébastien Drouin

Sébastien Drouin is Group IT Director (CIO / CTO) of Jouve and a member of the firm's Executive Committee. Sébastien joined Jouve in 2018 to develop the firm's new IT strategy and support the group's digital transformation. After graduating from HEC Montreal in 1993, Sébastien spent five years at the Royal Bank of Canada before relocating to France. There, he managed IT projects for Société Générale, Groupama Banque, Alliance Healthcare, Cephalon laboratory, and the Crédit Lyonnais-Crédit Agricole merger for Help-Line. Sébastien has extensive international experience leading teams, and directing programs in Europe, America and Australia.
* * *
Étude de cas : Jouve Digital joue la carte de la cybersécurité avec Blackberry Cylance
Spécialiste des datas, Jouve Digital a transformé sa stratégie de défense des endpoints (postes de travail et serveurs) en s'appuyant sur BlackBerry Cylance pour passer d'une attitude réactive à une prévention proactive.
Le contexte

Acteur de la transformation digitale sur le marché européen depuis 30 ans, Jouve est un expert de la donnée, de la gestion à la valorisation et la sécurisation de toute la chaîne de valeur, mais aussi de la conception de plateformes digitales et de sites web pour attirer et fidéliser les clients. Jouve propose également une infrastructure et des services d'externalisation des processus métier (Business Process Outsourcing — BPO) aux grandes banques françaises, aux organismes publics et aux offices de gestion des brevets. Ces entreprises lui font confiance pour protéger la confidentialité des données de leurs clients.
Soucieux de perfectionner la protection des postes de travail et des serveurs de l'entreprise, Sébastien Drouin, Directeur IT du Groupe Jouve, n'a pas hésité à contacter BlackBerry Cylance.
« Avant d'opter pour BlackBerry Cylance, nous utilisions un antivirus classique. Il n'était pas rare que les postes de travail redémarrent, ce qui pénalisait notre productivité. Notre choix s'est porté sur BlackBerry Cylance, car c'est l'une des entreprises actuellement les plus innovantes et les plus performantes. Nous savons que nous pouvons compter sur un partenaire à long terme dans un marché où règne une concurrence féroce. C'est une garantie solide et un avantage majeur qui nous aident à remporter de nouveaux contrats. »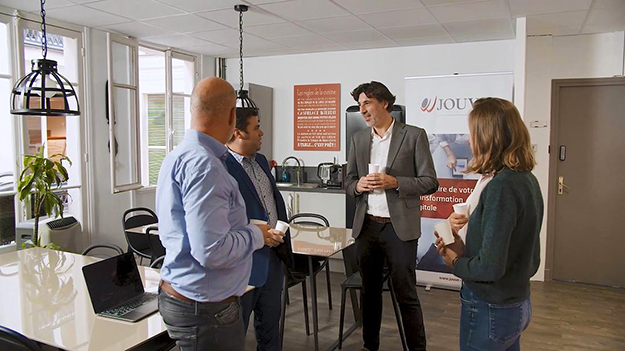 « Par rapport aux systèmes à base de signatures, l'intelligence artificielle (IA) propose une approche entièrement différente de la protection des endpoints » ajoute Antoine Huchez, responsable du marketing de BlackBerry Cylance pour l'Europe du Sud et le Moyen-Orient. « La solution CylancePROTECT® sécurise les postes de travail, les serveurs et les objets connectés en empêchant l'exécution de logiciels malveillants avec une efficacité prouvée de 99,1 %. Ce produit dispose également de contrôles de sécurité qui empêchent les attaques à base de scripts, sans fichier, lancées contre les mémoires ou menées à partir de périphériques externes.
Pilotée par l'intelligence artificielle, notre solution de détection et réponse pour postes de travail (EDR) CylanceOPTICS™ étend cette protection grâce à des capacités avancées d'analyse des causes profondes, de traque intelligente des menaces et de réponse automatique associée à des ensembles de règles, en vue d'empêcher les incidents de sécurité de grande envergure. Nos solutions conviennent à un large éventail d'entreprises, des PME aux grands comptes. »
Le processus
Le déploiement et l'opérationnalisation de CylancePROTECT et de CylanceOPTICS se sont déroulés de manière efficace et sans incident. Selon Sébastien Drouin, « Blackberry Cylance a fourni le bon cadre et posé les bonnes questions. Le déploiement s'est fait en toute transparence et aujourd'hui, chaque poste de travail de Jouve est protégé par BlackBerry Cylance. »
Le résultat
Sébastien Drouin se félicite de l'amélioration apportée à la sécurité des endpoints et se déclare impressionné par la technologie à base d'intelligence artificielle de BlackBerry Cylance : « la productivité de nos équipes de développement a progressé de 15 %. BlackBerry Cylance protège la totalité des composants du système IT, sans utiliser de signatures ni connexion Internet. Nous sommes protégés en temps réel. Mais nous apprécions avant tout les relations avec les membres de l'équipe BlackBerry Cylance. En ce qui concerne les données et la sécurité, nous avons la même approche de la recherche et de la conception. »
Depuis que BlackBerry Cylance protège les postes de travail et les serveurs de Jouve, Sébastien Drouin envisage l'avenir en toute sérénité. « BlackBerry Cylance assure le niveau de flexibilité que nous attendons d'un partenaire pour relever les défis qui nous attendent. »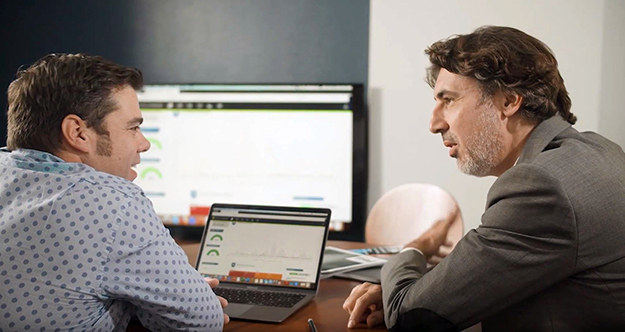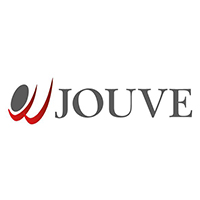 À propos de Jouve Digital
Spécialiste des datas, Jouve Digital intervient sur l'ensemble de la chaîne de valeur des données de ses clients. Depuis des décennies, nous accompagnons nos clients bancaires, publics, industriels et Offices de brevets pour optimiser leurs processus métiers, valoriser et diffuser leurs données. Cette approche métier, data et user-centric nous permet de faciliter l'acquisition client, de répondre aux enjeux de compliance réglementaire et de garantir le succès de vos produits et services digitaux. Fort de ce positionnement unique, nous conjuguons robustesse et agilité pour proposer des usages disruptifs et adaptés aux besoins évolutifs des marchés.
Pour en savoir plus: www.jouve.com/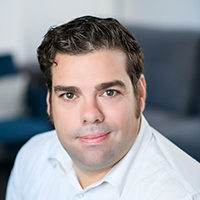 À propos de Sébastien Drouin

Sébastien Drouin occupe le poste de directeur IT Groupe (CIO/CTO), et à intégrer d'emblée le Comité exécutif de Jouve. Diplômé d'HEC Montréal et après 5 ans à la Banque Royale du Canada, Sébastien arrive en France en 1998 où pendant 14 ans, il occupe des postes en management de projets IT dans différents secteurs d'activité. Il travaille notamment pour la Société Générale, Groupama Banque, à la fusion Crédit Lyonnais-Crédit Agricole pour Help-Line, le répartiteur pharmaceutique Alliance Healthcare et le laboratoire Cephalon. Outre les services de conseil, il a dirigé des équipes et piloté des programmes et des projets d'envergure internationale en Europe, en Amérique et en Australie. Sébastien a rejoint Jouve en 2018 pour élaborer la nouvelle stratégie IT et accompagner la transformation numérique du Groupe.