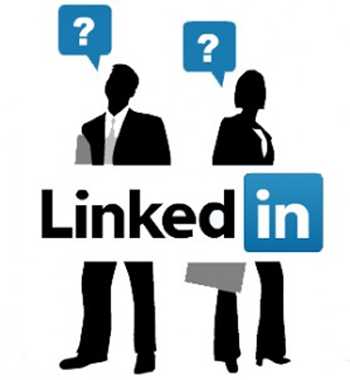 Are you active on LinkedIn?
Not active like the ones who just say, "congratulations on your work anniversary." We mean active like asking questions, replying to posts, and really engaging with your contacts.
There is a lot of great conversation out there that can provide answers to some important questions and contribute to solving problems in your work environment.
One of the things that makes LinkedIn great is that there are sincere people who genuinely want to help, not just their personal connections, but the larger community.
Kip Boyle is one of those people. Some people might find it enough to put in the work as a CISO. Others may stop after publishing their book. Not Kip Boyle. Kip is out there every day engaging fellow security professionals in conversations that spur creative approaches to solving problems.
His latest project is looking into how he can ease the entrance into the world of cybersecurity. Take a moment to check out Masterclass: How to Break Into Cybersecurity
This week, Matt welcomes Kip Boyle back to the InSecurity Podcast. Kip is a cybersecurity CEO and author who is also a prolific contributor to LinkedIn. We go through some of the more thought provoking conversations Kip has started on LinkedIn over the past year. These are the topics people are discussing. Join us to hear what the person who made the statement or asked the question has to say!
Fire Doesn't Innovate: The Executive's Practical Guide to Thriving in the Face of Evolving Cyber Risks
Combating cybercrime is a necessity of doing business in the 21st century. Financial and identity thefts occur with annoying frequency, and no executive today can afford to ignore the damage phishing, malware, and malicious code pose to their company's future.

But, with this invaluable guide, anyone, no matter what their skill level or bandwidth, can become an effective cyber risk manager holds.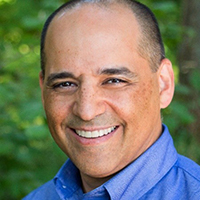 About Kip Boyle
Kip Boyle (@KipBoyle) is a 20-year information security expert and is the founder and CEO of Cyber Risk Opportunities. He is a former Chief Information Security Officer for both technology and financial services companies, and was a cyber-security consultant at Stanford Research Institute (SRI).
Kip led the global IT risk management program for a 9 billion-dollar logistics company, and was the Wide Area Network Security Director for the F-22 Raptor program. He has participated in several cybersecurity war game exercises and has worked closely with various government agencies including the FBI.
Boyle is a U.S. Air Force officer and serves on the board of directors of the Domestic Abuse Women's Network (DAWN). He's been quoted in Entrepreneur magazine, Chief Executive magazine, and is the co-author of Chapter 68, Outsourcing Security Functions, in The Computer Security Handbook.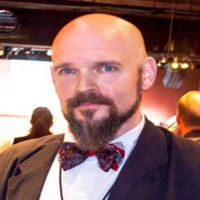 About Matt Stephenson
Matt Stephenson (@packmatt73) leads the broadcast media team at Cylance, which puts him in front of crowds, cameras, and microphones all over the world. He is the regular host of the InSecurity Podcast and video series at events around the globe.
Twenty years of work with the world's largest security, storage, and recovery companies has introduced Stephenson to some of the most fascinating people in the industry. He wants to get those stories told so that others can learn from what has come before.