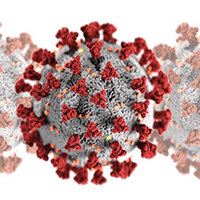 According to independent world statistics site worldOmeter, as of March 16th 2020, there are currently:
Coronavirus Cases Worldwide: 181,218
Active Cases: 95,769
Mild Infections: 85,449
Serious or Critical Infections: 6,162
Recovered / Discharged: 78,328
Deaths: 7,121
What can existing technology do in a time of global crisis, such as the one we're facing right now with COVID-19? In a bid to fight the current surge in misinformation, why not go directly to the experts in the field for the very latest information?
This week on the InSecurity podcast, healthcare cybersecurity expert Dr. Saif Abed, MD and Founder of The Abed Graham Group and Clinical Cyber Defense Systems, discusses the positive role technology can play during a global healthcare crisis.

We figured, who better to weigh in on the novel coronavirus than a cybersecurity professional with a medical degree? Check out the podcast to hear what he had to say...



About Dr. Saif Abed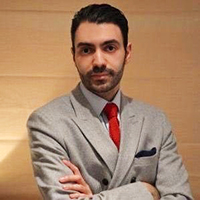 Dr. Saif Abed (@Saif_Abed) is a medical doctor and healthcare, cybersecurity, and national security expert. He is a recognised subject matter expert within all sub-sectors of healthcare IT with a primary field of specialisation in cyber-warfare and crime targeting public sector healthcare systems.

Dr. Abed is currently a Founding Partner and Director of Cybersecurity Services at The Abed Graham Group, Europe's leading exclusively clinically-based healthcare cybersecurity consultancy.

He is also the Co-Founder and CEO of Clinical Cyber Defense Systems, a Boston-based cybersecurity analytics company supporting U.S. healthcare providers to derive clinical and business insights from technical security data. He holds additional roles as an independent expert for the European Commission's Horizon 2020 programme with a focus on healthcare and cybersecurity, and also as an expert for the World Health Organisation's Digital Health Technical Advisory Group.

Dr. Abed is regularly invited to contribute content and thought leadership for national media outlets, healthcare technology articles and global security events. He was previously recognised as a multiple international award-winning published researcher in the field of oculo-plastic surgery whilst a trainee at St. George's Hospital Medical School, London.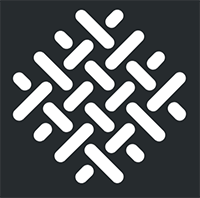 About The Abed Graham Group
The Abed Graham Group (@AbedGraham) is a leading, clinically based, European health IT and cybersecurity consultancy that provides advisory services for large technology infrastructure suppliers and government agencies that are involved in, or are responsible for, the digital transformation of healthcare systems. The group's consultants are clinically trained as well as being qualified experts in specialist areas such as cybercrime and threat modelling. Their services include strategic research, policy analysis, bid support, regulatory compliance guidance and project management.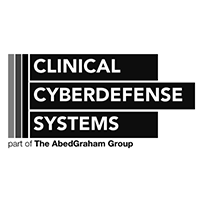 About Clinical Cyber Defense Systems
Clinical Cyber Defense Systems (@CyberClinical) is a U.S. developer of cybersecurity analytics and visualization platforms for healthcare providers. CCDS is headquartered in Boston, Massachusetts and is composed of a team of pioneering physicians, security architects and data scientists.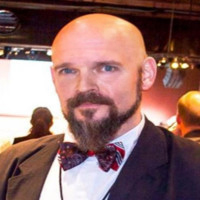 About Matt Stephenson

Insecurity host Matt Stephenson (@packmatt73) leads the broadcast media team at Cylance, which puts him in front of crowds, cameras, and microphones all over the world. He is the regular host of the InSecurity Podcast and video series at events around the globe.
Twenty years of work with the world's largest security, storage, and recovery companies has introduced Stephenson to some of the most fascinating people in the industry. He wants to get those stories told so that others can learn from what has come before.