"Science is not a boy's game, it's not a girl's game. It's everyone's game. It's about where we are and where we're going. Space travel benefits us here on Earth. And we ain't stopped yet. There's more exploration to come…"
-- Nichelle Nichols
Tennis legend Serena Williams was once asked by a reporter about being considered "one of the greatest female athletes of all time." She replied, "I prefer the words, 'one of the greatest athletes of all time.'"
That made news for a week, which is embarrassing given the fact that Serena has more titles than Michael Jordan, Michael Schumacher and Cristiano Ronaldo combined.
How 'bout we just round up the some of the top minds in the security field for a discussion on the topic of inclusion and everything that is happening in this crazy world right now? Sound good? Good.
This week on the InSecurity Podcast, Matt Stephenson speaks with an All-Star cybersecurity panel of experts including Dr. Jessica Barker, Cheryl Biswas, Sherri Davidoff and Theresa Payton. With Covid-19 impacting everything from industry conferences to the U.S. Presidential Election process, what role does cybersecurity play in the "new normal" and the "next normal?" Check it out...



About Dr Jessica Barker
Dr. Jessica Barker (@drjessicabarker) is a leader in the human nature of cybersecurity. She has been named one of the top 20 most influential women in cybersecurity in the UK and awarded as one of the UK's Tech Women 50.
She is Co-Founder and Co-Chief Executive Officer of Cygenta, where she positively influences cybersecurity awareness, behaviors and culture in organizations around the world.
Dr. Barker is a popular keynote speaker and shares her expertise in the media on BBC News, Sky News, Channel 4 News, in Grazia magazine and the Sunday Times, among many others. She is Chair of ClubCISO, a peer-based members forum of over 300 information security leaders. In the last year, Dr Barker has given cybersecurity outreach sessions to over 5,000 school students. Jessica's new book Confident Cyber Security will be released on June 3rd, 2020, published by Kogan Page.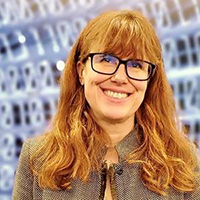 About Cheryl Biswas
Cheryl Biswas (@3ncr1pt3d) is a Strategic Threat Intel Analyst with a major bank in Toronto, Canada. Previously, she worked as a Cybersecurity Consultant with KPMG.
Her experience includes strategic analysis of threat actors and campaigns, security audits and assessments, privacy, DRP, project management, vendor management and change management.
Cheryl holds an ITIL certification and has a degree in Political Science. She is actively involved in the security community as a conference speaker and a volunteer, and encourages women and diversity in infosec as a founding member of the The Diana Initiative.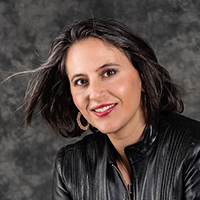 About Sherri Davidoff
Sherri Davidoff (@sherridavidoff) is the CEO of LMG Security and the author of Data Breaches: Crisis and Opportunity. As a recognized expert in cybersecurity, Davidoff has been called a "security badass" by the New York Times.
She has conducted cybersecurity training for many distinguished organizations, including the Department of Defense, the American Bar Association, FFIEC/FDIC and many more.
Sherri is an instructor for Black Hat, and the co-author of Network Forensics: Tracking Hackers through Cyberspace. Davidoff is a GIAC-certified forensic examiner (GCFA) and penetration tester (GPEN), and holds her degree in Computer Science and Electrical Engineering from MIT. She has been featured as the protagonist in the book, Breaking and Entering: The Extraordinary Story of a Hacker Called Alien.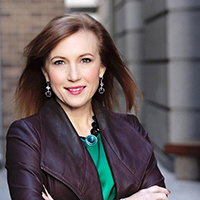 About Theresa Payton
Theresa Payton (@TrackerPayton) is President and CEO of Fortalice Solutions, former White House CIO, star of the CBS hit show Hunted, and best-selling author of the book Privacy in the Age of Big Data.
Payton is one of the nation's most respected authorities on information security, cybercrime, fraud mitigation, and security technology implementation. As White House Chief Information Officer at the Executive Office of the President from 2006 to 2008, Payton administered the information technology enterprise for the President and 3,000 staff members.
Theresa founded Fortalice in 2008 and lends her expertise to government and private sector organizations to help them improve their information technology systems. In 2010, Security Magazine named her one of the top 25 "Most Influential People in Security." Theresa's new book is called, Manipulated: Inside the Cyberwar to Hijack Elections and Distort the Truth.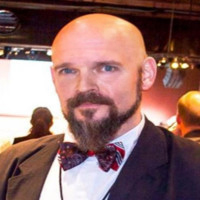 About Matt Stephenson
Insecurity host Matt Stephenson (@packmatt73) leads the broadcast media team at Cylance, which puts him in front of crowds, cameras, and microphones all over the world. He is the regular host of the InSecurity podcast and video series at events around the globe.
Twenty years of work with the world's largest security, storage, and recovery companies has introduced Stephenson to some of the most fascinating people in the industry. He wants to get those stories told so that others can learn from what has come before.