We can talk all day about how great the new technology is that powers electric motorcycles, or we can go to a genuine industry expert. In this case, who better to call than the legendary 650ib.
Damon Motorcycles's all electric, 200mph and 200-mile range superbike leverages the BlackBerry QNX Platform as the safe, secure and reliable foundation for its cutting-edge security and operator safety features.
About 650ib
650ib (@650ib) is a Social Media professional who happens to live his life on motorcycle tracks and sport bikes. He rides bikes, he builds bikes and he put all the great stuff out on Youtube and Instagram. He is not just a tourist walking through the paddocks - he rides on the street and on the track and is a bike builder. For the inside scoop on all that is new and amazing in the sport bike world, 650ib is your man.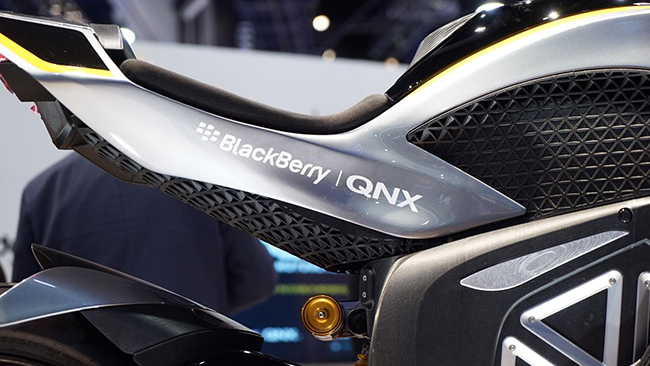 Damon Motorcycles with BlackBerry QNX at CES 2020
About Matt Stephenson
Insecurity host Matt Stephenson (@packmatt73) leads the broadcast team at BlackBerry, which puts him in front of crowds, cameras, and microphones all over the world. Twenty years of work with the world's largest security, storage and recovery companies has introduced Stephenson to some of the most fascinating people in the industry. He wants to get those stories told so that others can learn from what has come before.
Every week on the InSecurity Podcast, Matt interviews leading authorities in the security industry to gain an expert perspective on topics including risk management, security control friction, compliance issues, and building a culture of security. Each episode provides relevant insights for security practitioners and business leaders working to improve their organization's security posture and bottom line.
Can't get enough of the InSecurity Podcast? You can find us at ThreatVector InSecurity Podcasts, iTunes/Apple Podcasts and GooglePlay as well as Spotify, Stitcher, SoundCloud, I Heart Radio and wherever you get your podcasts!