Preparing for a cyberattack is a bit like training for a championship prize-fight. If you underestimate your opponent, your organization could suffer irreparable injuries to its health and reputation.
Threat actors are continually improving their attacks, introducing tactics, techniques, and procedures (TTPs) that are explicitly designed to evade your defenses and compromise your critical system and data assets. To protect yourself, it's essential to test your defenses under realistic conditions to identify critical gaps in your prevention, detection, and response capabilities.
Join us on March 25th at 10:00 AM PDT | 1:00 PM EDT | 10:00 AM GMT for the launch of our new Attack Simulation Service, and learn how BlackBerry Cylance Red Team experts can help you prevent real-world threat actors from achieving their attack objectives and impacting your organization.
March 25, 2020
10:00 AM PDT | 1:00 PM EDT | 10:00 AM GMT

During his security briefing, Practice Director Anthony Paimany will discuss:
Why BlackBerry Cylance offers two complementary Attack Simulation Service engagements:
◦ Breach Simulation is for organizations that want to validate their security assumptions, identify gaps in their security fabric, and strengthen their overall security posture.
◦ Adversary Simulation engagements, driven by threat intelligence, are right for organizations that want to test their defenses against authentic simulations of attacks carried out by threat actor groups that are actively targeting your industry.


The TTPs we use are designed to test the efficacy of your defensive capabilities across your people, processes, and technology, and exercise your security team's playbooks for detection, response and remediation.


How to assess the capabilities of a prospective red team service provider to ensure their testing processes are both effective and ethically sound.


War stories from the field that illustrate a real- world example of how BlackBerry Cylance pen test teams successfully breached a client's cyber defenses.
If you have a stake in preventing threat actors from breaching your defenses, come join us for this essential security briefing.
We are currently offering two webinar sessions:
SCHEDULING CONFLICT? No problem. Register now and we'll send you a link to the on-demand recording after the webinar ends
About the Speaker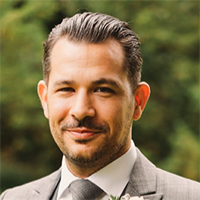 Anthony Paimany
Attack Simulation Practice Director,
BlackBerry Cylance
As Practice Director, Anthony is responsible for setting the strategic direction for the Attack Simulation Service and holds management authority over all Attack Simulation Service engagements. As a technical expert, Anthony possesses a deep understanding of threat actor Tactics, Tools, Techniques, and Procedures, and has assisted the Bank of England, CREST, and its partner companies in developing industry accreditation standards.
During his decade-long career, Anthony has held multiple security roles and conducted dozens of consulting assignments for clients in a wide variety of industry sectors. Thanks to this broad experience, Anthony is keenly aware of the challenges organization face in managing their cyber risks and how the Attack Simulation Services can provide clients with maximum impact and business value. Anthony is a Certified CREST Simulated Attack Specialist and Simulated Attack Manager. He earned his PhD in Systems Security from the University of South Wales.