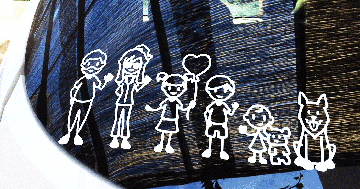 This is the true story of two security professionals and their kids, living in the rural U.S. Midwest, now sequestered because of a global health crisis. Find out what happens when cybersecurity professionals stop being polite, and start getting real…
Any comic book readers out there? Who's familiar with the Marvel family? Shazam family? Shazamily? How about Reed and Sue Richards? The Fantastic Four? Mister Fantastic and the Invisible woman?
The point is, what happens in a house run by a pair of superhot-level cybersecurity professionals in a typical day? Oh, and did we mention they also own a livestock farm with cows and horses and lots of other things? How does a family already swimming in the world of cybersecurity deal with working from home during the era of COVID-19?
This week on the InSecurity Podcast, Matt Stephenson speaks with Sara and Tom Löfgren, both elite cybersecurity professionals and a married couple - who find themselves (along with the rest of us) in a quarantine situation. Is it different for security pros to bring it all in-house? How do you balance co-workers, clients, kids and livestock and still be a person?


About the Löfgrens

Sara and Tom Löfgren have somewhere around 4 kids and an estimated 50 horses but can't really keep count because they don't hold still. They have recently been raising baby chickens in their bathtub (Sara's idea). Sara's cow's name is either Coco or Norman depending on who you ask.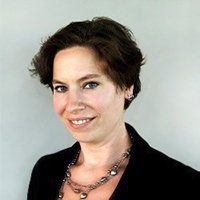 About Sara Löfgren
Sara Löfgren is the Director of Sales Engineering at BlackBerry. She has been working in computer security for nearly 20 years, with a focus on solving enterprise security problems through the union of technology, people, and processes.
Besides malware, her other main areas of interest include privacy, cryptography, and technology regulations. Sara lives in Minnesota with 4 kids, 2 dogs, a cat, and many rescue horses. Oh, and her husband Tom, we're pretty sure he's around too.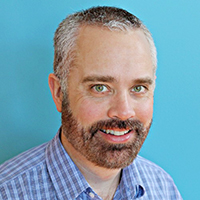 About Tom Löfgren
Tom Löfgren is a Sales Engineer at Ionic Security. He's really good at encryption and securing Linux.
Because he is really good at security, privacy and encryption we don't know much about him other than the fact that he has kids, dogs, cat and rescue horses - and Sara.
According to Sara, Tom plays hockey and has eaten surstromming voluntarily. He has a map of Ikea in his head and thinks it's normal when people eat pasta with ketchup on it (again, according to Sara, because Tom is really good at security and privacy, so we are going to have to take her word for it).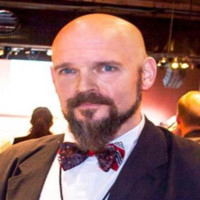 About Matt Stephenson
Insecurity host Matt Stephenson (@packmatt73) leads the broadcast media team at BlackBerry, which puts him in front of crowds, cameras, and microphones all over the world. He is the regular host of the InSecurity Podcast and video series at events around the globe.
Twenty years of work with the world's largest security, storage, and recovery companies has introduced Stephenson to some of the most fascinating people in the industry. He wants to get those stories told so that others can learn from what has come before.