Webinar: Secure Remote Access - Why It's Crucial for Small Businesses
In today's environment, businesses are quickly implementing work-from-home and bring-your-own-device (BYOD) policies. This new way to work can be particularly challenging for smaller organizations, which may not be properly equipped for such an undertaking.
Is your company prepared to enable full productivity and security for remote staff?
Join our live webinar on May 7th as our BlackBerry security experts discuss the challenges facing small businesses and their remote teams, and how to take them on.
Topics include:
Why cyber criminals target small businesses
How to avoid costly mistakes
The risks of remote employees and devices
Quick and easy solutions
Plus, we will host a live demo of the BlackBerry's remote work solutions.
ABOUT THE SPEAKERS
Rich Thompson (@TheRichThompson)
VP Sales Engineering
BlackBerry
Prior to joining Cylance in 2014, Rich had over 25 years of experience in security. This includes 21 years leading security efforts at the regional and national level in the retail industry, and five years leading sales engineering and professional services efforts in the enterprise software industry. His expertise in forensics, incident response, electronic discovery, information risk management and governance lead BlackBerry in the vision of protecting every endpoint under the sun.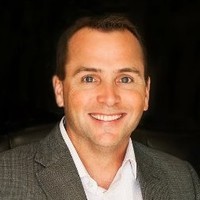 Robert Slocum (@robertslocum)
Senior Product & Solutions Marketing Manager
BlackBerry
Robert has over 21 years in technology, product marketing, and sales leadership roles. He is a global cybersecurity expert and evangelist with extensive experience in the use of artificial intelligence to combat insider threats, identity, endpoint, and data security. Robert also has extensive experience helping executives combat today's toughest cyber challenges.