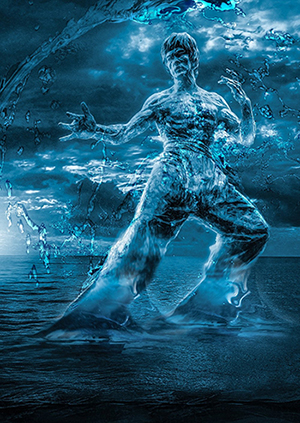 "Be formless, shapeless like water. Now, you put water in a cup, it becomes the cup. You put water in a bottle, it becomes the bottle. You put water in a teapot, it becomes the teapot. Now water can flow or it can crash - be water my friend…" ~ Bruce Lee
According to our friends at the International Labour Organization (ILO), the COVID-19 pandemic will wipe out 6.7 percent of working hours in the second quarter of this year. To put that in perspective, that is the equivalent of 195 million full-time workers. Huge losses are expected across different income groups, especially in upper-middle income countries (7.0 percent of approximately 100 million full-time workers).
Fear not though - we're not here to just lay a bunch of scary news on you; we want to show you what ingenuity and adaptability can do for a company, for their personnel, and for the rest of us as well. What is corporate leadership doing to adapt to and overcome a situation that has already shown devastating consequences?
Textiles company American Roots has converted its facility to produce medical supplies


LVMH Group has turned its perfumery brands - including Dior, Givency and Bulgair - into hand sanitizer manufacturers


Tito's Vodka converted production facilities to make hand sanitizer - thanks to the combination of their attitude and ingenuity, they now have the ability and capacity to manufacture over 60 tons a week
On this episode of the InSecurity Podcast, Matt Stephenson welcomes occasional co-host Michelle Moskowitz for a chat with Forcepoint CMO Matt Preschern. With the ongoing COVID-19 pandemic affecting us all, we discuss how companies can adapt quickly to get the most out of their employees and give them the opportunity to help their customers and themselves. How can companies help themselves in order to help others? Check it out…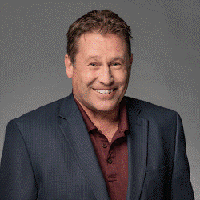 About Matt Preschern
Matt Preschern (@mattpreschern) is the Chief Marketing Officer for Forcepoint. He leads the company's global marketing organization that includes brand management, corporate communications, events marketing, digital and web marketing, revenue and field marketing, and sales enablement. He joined Forcepoint in January 2019.
Preschern is a veteran technology marketing leader with more than 25 years of experience in brand, digital marketing, demand generation and revenue management, customer experience, and corporate communications. Matt is an award-winning marketer, having been named among the top 20 most influential CMOs by Forbes and recognized for his success in driving marketing innovation by the CMO Club.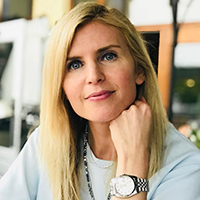 About Michelle Moskowitz
Michelle Moskowitz is Vice President of Business Development & Chief of Staff at Sublime Communications. In her previous lives, she spun up the New Media Division for Lifetime network as well as working with numerous cybersecurity startups. With a career spent swimming in the waters of digital marketing and consulting, Michelle has somehow found the time to also be a journalist at the Greenwich Sentinel. Michelle will be joining us as a recurring co-host to bring additional perspective to the important role that communication plays in a world that grows increasingly technical.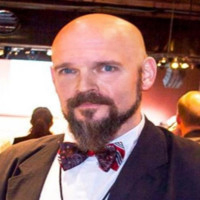 About Matt Stephenson
Insecurity host Matt Stephenson (@packmatt73) leads the broadcast media team at BlackBerry, which puts him in front of crowds, cameras, and microphones all over the world. He is the regular host of the InSecurity Podcast and video series at events around the globe.

Twenty years of work with the world's largest security, storage, and recovery companies has introduced Stephenson to some of the most fascinating people in the industry. He wants to get those stories told so that others can learn from what has come before.