Sometimes, the best person to teach kids about online safety is a fat orange cat who loves lasagna and his friends.

Well, he loves his friends, but let's be real, he loves lasagna more…
The Center for Cyber Safety and Education, formerly the (ISC)² Foundation, is a global non-profit charity formed in 2011 as a conduit to empower students, teachers, parents and the general public to secure their online life, with award-winning cyber-safety education and awareness programs in the community. They hold the exclusive global rights to Garfield to teach young children how to be safe and secure online.
Pat Craven is far too selfless to spend any time telling you what he does, so we're going to do that for him. He and his team have spent nearly a decade helping to educate children, parents, seniors and cybersecurity professionals on the things they can do to protect themselves and their loved ones safe online.
On this episode of the InSecurity Podcast, Matt Stephenson talks with Pat Craven of the Center for Cyber Safety Education about the work they are doing to provide teachers, parents and seniors with the tools they need to keep themselves and their children safe online. Did we mention that Garfield (yes that Garfield) and his friends are helping out too?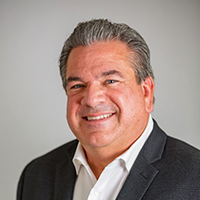 About Pat Craven
Pat Craven (@cravenpat) is the Executive Director of the Center for Cyber Safety and Education. In his prior lives he has served as the Regional Executive Director of Pinellas County / Chief Development Officer Big Brothers Big Sisters of Tampa Bay.
Pat also was the Vice President of Development for the Vietnam Veterans Memorial Fund in Washington DC. Prior to that, Pat spent 24 years with Boy Scouts of America in various capacities.
We think it is fair to say that Pat Craven has spent his entire career putting in work to help pretty much everyone besides himself. If you need someone to help you help someone else, Pat Craven is your resource. Like we said, he would never tell you this stuff, but we thought you should know.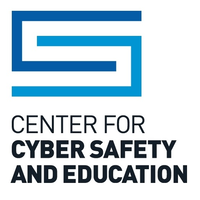 About The Center for Cyber Safety and Education
The nonprofit Center for Cyber Safety and Education (@ISC2Cares) was founded in 2011 with the purpose of empowering students, teachers and whole communities to secure their online life through cyber safety education and awareness. They achieve this goal by providing Safe and Secure Online educational program, college scholarships and industry research.
Their educational content was developed by the Center along with members of (ISC)², the top cybersecurity professionals in the world. With their knowledge, the Center turned to legendary cartoonist Jim Davis to bring it all to life, using everyone's favorite cat, Garfield. The first series of Garfield's Cyber Safety Adventures tackles issues such as Privacy, Safe Posting, and Cyberbullying. This program is perfect for elementary education and is currently available in 14 countries.
In addition, the Center provides educational materials for parents and seniors to grow their knowledge about the dangers of the Internet and ensure their mission of making the cyber world a safer place for everyone. Learn more about their programs at www.iamcybersafe.org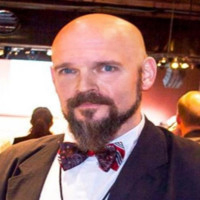 About Matt Stephenson
InSecurity host Matt Stephenson (@packmatt73) leads the broadcast media team at BlackBerry, which puts him in front of crowds, cameras, and microphones all over the world. He is the regular host of the InSecurity Podcast and video series at events around the globe.
Twenty years of work with the world's largest security, storage, and recovery companies has introduced Stephenson to some of the most fascinating people in the industry. He wants to get those stories told so that others can learn from what has come before.