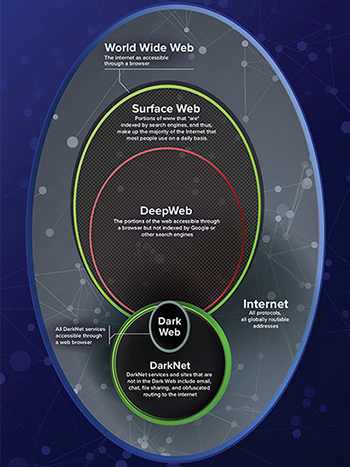 "What's changed most about Tor is the drug markets have taken over. We had all these hopeful things in the beginning but ever since Silk Road has proven you can do it – the criminal use of Tor has become overwhelming. I think 95% of what we see on the onion sites and other dark net sites is just criminal activity. It varies in severity from copyright piracy to drug markets to horrendous trafficking of humans…"
~ Andrew Lewman; Cyberscoop, 22 May, 2017
Do you know what the Darknet is? No, seriously – do you actually understand what the Darknet is?
On this episode of the InSecurity Podcast, Matt Stephenson and Michelle Moskowitz speak with DarkOwl Executive VP Andrew Lewman about the Darknet. As the former CEO of The Tor Project, he knows a thing or two about what happens in the upside-down of the Internet.

From the Multiverse of Darknets to why business needs to be concerned with activity on the Darknet, to the work Andrew is doing with law enforcement, it's a wide-open look at an area not everyone understands. Check it out…