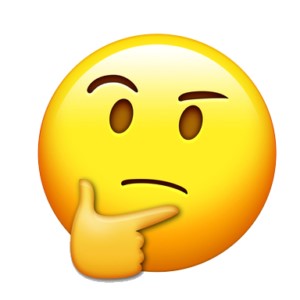 "There are leaders and there are those who lead. Leaders hold a position of power or influence. Those who lead inspire us. Whether individuals or organizations, we follow those who lead not because we have to, but because we want to. We follow those who lead not for them, but for ourselves…"
~ Simon Sinek; Start With Why, 2009
Once upon a time, not that long ago, the music industry was flying high, peaking at over $22 billion in global sales. Then it was laid low by a combination of events and technology it was not ready for.
There were decisions to be made which could have not only saved the industry, but made it thrive. Leadership did not make those. There were relationships to be forged with users that could have done the same. The industry began suing their consumers.
What if industry leaders made a point to really look out for their users and their employees first? You think that might be a catalyst for a company to grow and thrive even though it is facing a potential disaster?
In today's episode of the InSecurity Podcast, Matt Stephenson sits down with Spirion CEO Kevin Coppins for a chat about the role of a new leader in the middle of the most tumultuous time in the modern computing era. Having spent time in the music/tech upheaval of the Napster era, Kevin Coppins has steered through some whitewater in his time. What do we do when the whole world gets turned upside down? Stay tuned and find out…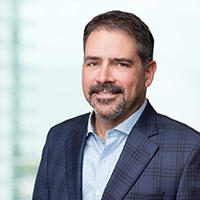 About Kevin Coppins
As President and CEO of Spirion, Kevin Coppins (@ktcoppins) wakes up every day on a mission to protect what he knows matters most—your sensitive personal data. With a team of passionate data privacy professionals at his back, Kevin is working to re-envision the culture of entire industries, putting privacy at the forefront where it belongs.

Kevin's more than 25-year track record of growth, leadership, and achievement spans multiple roles and industries. In addition to handling finance and procurement for non-tech giants ExxonMobil and Bausch & Lomb, he's served in senior executive positions across the tech space at Novell, Alcatel Lucent, Meru Networks, EasyVista, CyFIR, and NEC. He has a BS in Marketing from Penn State, an MBA from Loyola University New Orleans, and a Certificate of Professional Development from University of Pennsylvania's Wharton School of Business.
This unique diversity of experience and education equipped Kevin with the depth and breadth of skills needed to thrive at the helm of Spirion—a company whose data discovery and classification solutions have empowered the data privacy, security, and compliance strategies of thousands of organizations worldwide.
Kevin is determined to help C-suite execs understand the importance of minimizing their sensitive data footprint and preventing data breaches—not only to minimize the risks, costs, and reputational damage of successful cyberattacks and regulatory violations, but because it's the right thing to do.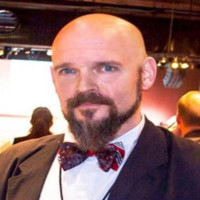 About Matt Stephenson
InSecurity host Matt Stephenson (@packmatt73) leads the Security Technology team at BlackBerry, which puts him in front of crowds, cameras, and microphones all over the world. He is the regular host of the InSecurity Podcast and video series at events around the globe.
Twenty years of work with the world's largest security, storage, and recovery companies has introduced Stephenson to some of the most fascinating people in the industry. He wants to get those stories told so that others can learn from what has come before.