The BlackBerry® Government Mobility Suite is a cloud-based endpoint management solution developed specifically for protecting U.S. government agencies. It is a Federal Risk and Authorization Management Program (FedRAMP) authorized solution engineered to secure the devices and data of a mobile workforce.
Join us on July 9th to learn how BlackBerry Government Mobility Suite can:
Help your organization adapt to the threats enterprises encounter as more employees work from home
Protect sensitive data, whether in transit or at rest
Offer secure access to resources behind government agency firewalls
Uncertain times drive changes that create cyber chaos, offering attackers enormous opportunities to compromise systems and breach data. Mobile security is a must-have for modern agencies, and BlackBerry Government Mobility Suite is here to help.

Speakers: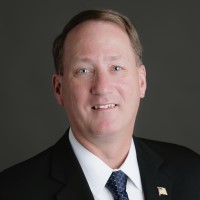 Bob Day, Vice President, Cybersecurity Operations Services, BlackBerry, leads the effort to develop, deploy, and maintain Federal Risk and Authorization Management Program (FedRAMP) compliant versions of BlackBerry products. Additionally, he oversees a U.S. based, U.S. staffed, Cyber Security Operations Center (CSOC) to monitor all BlackBerry product FedRAMP instances.

Prior to his current position, he was the principal at Bob Day and Associates LLC, an IT and cybersecurity consulting practice, where he has assisted a broad range of clients and served as the Executive Director of the Commonwealth of Virginia Cyber Commission.
A 34-year veteran of the United States Coast Guard, Rear Admiral Day was the assistant commandant for command, control, communications, computers and information technology, Chief Information Officer, and Commander of Coast Guard Cyber Command from July 2009 until July 2014. Rear Admiral Day holds a Bachelor of Science Degree in Electrical Engineering from the United States Coast Guard Academy and a Master of Science Degree in Telecommunications Systems Management from the Naval Postgraduate School in Monterey, California.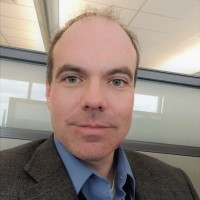 Mark Swanson, Director, Enterprise Product Management, BlackBerry, is a 20-year veteran at BlackBerry and a product management professional with experience building both enterprise and consumer focused cloud-based services within the enterprise portfolio. Swanson has a BASc from the University of Waterloo, Canada, and an MBA from Wilfrid Laurier University.