The BlackBerry Research and Intelligence Team in partnership with KPMG's UK Cyber Response Services recently unearthed a new ransomware strain written in Java. The researchers have dubbed the ransomware 'Tycoon'.
The threat actors behind Tycoon were observed using highly targeted delivery mechanisms targeting Windows® and Linux® systems to infiltrate small to medium-sized companies and institutions in education and software industries.
Join us on June 30th as Eric Milam, Vice President of Guard Services at BlackBerry, and Claudiu Teodorescu, Director of Threat Intelligence at BlackBerry, discuss:
New ransomware discovered: Tycoon
Robustness of BlackBerry Spark® Suites to detect and prevent infection
How to protect your organization
Don't miss this exclusive security briefing:

Speakers: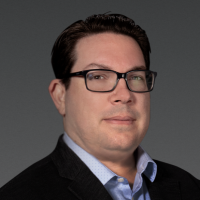 Eric Milam
Vice President, Guard Services, BlackBerry
Eric is responsible for the BlackBerry® Guard Services, which help customers extend their organizations' current security and response capabilities. BlackBerry Guard services allow the operationalization of BlackBerry products to be less burdensome on the consumer by managing the products, directly allowing for proactive event detection and remediation.
Eric directs, manages, and accounts for organizations' business activities to develop and implement effective strategies and programs related to BlackBerry Guard and its delivery.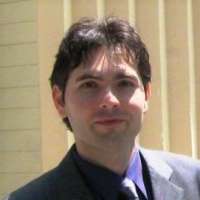 Claudiu Teodorescu
Director, Threat Research, BlackBerry
Claudiu is the Director of Threat Hunting and Intelligence within BlackBerry Guard Services. Claudiu has an extensive background in threat landscape, computer forensics, cryptography, and reverse engineering, leading research projects such WMI and application compatibility-based malware persistence, and Windows 10 RAM page compression.
He also serves as an instructor of the Advanced Malware Analysis course at BlackHat USA. Claudiu is an in-demand speaker at security conferences such as DefCon, ReCon, B-Sides LV, and DerbyCon on malware trends.