Few businesses were prepared when COVID-19 forced them to transition, seemingly overnight, to a workforce that was entirely remote. The IT and security challenges seemed immense. Executive management worried about the impact on the business. Many were surprised when productively soared while office and administrative costs took a nose-dive.
The way we operate will never be the same. In a post-pandemic world, the remote workplace will become the new normal. As a business paradigm, a remote workforce presents unique information technology (IT) and security challenges. However, it also provides fresh opportunities for businesses to re-evaluate their IT and security strategies. A more comprehensive approach may be needed to achieve an infrastructure that's both efficient with resources and resilient against attacks.
In recent years, chaos has reigned supreme, as the number of devices, users, applications, services, and data shared at the edge has grown exponentially. Meanwhile, attackers have been hammering organizations with attacks that are increasingly frequent and sophisticated. As it stands now, the deck is stacked against defense. A threat actor can succeed if they can find and exploit even a single vulnerability. The outcome of this unequal competition is inevitable: a motivated attacker will always find a weak link. As more employees work permanently from home, organizations will increasingly need effective and efficient long-term solutions that protect corporate data without sacrificing employee productivity.
Join us on June 25th to learn how well businesses have been doing in meeting these IT and security challenges, and what they must do going forward to thrive in a post-pandemic world. Among other topics, Frank Dickson, Vice President of Cybersecurity Products at IDC and Nigel Thompson, Vice President of Solutions Marketing at BlackBerry, will discuss:
What is working and what isn't
Whether –and when–we can expect to see employees returning to the office workplace
The issues raised by BYO devices and why current security approaches should be re-examined
Why organizations experience an increased incidence of cyberattacks when employees work from home

Speakers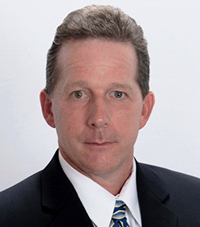 Frank Dickson
Program Vice President, Cybersecurity Products, IDC
Frank Dickson is a Program Vice President within IDC's Cybersecurity Products research practice. In this role, he leads the team that delivers compelling research in the areas of Network Security; Endpoint Security; Cybersecurity Analytics, Intelligence, Response and Orchestration (AIRO); Identity and Digital Trust; Legal, Risk & Compliance; Data Security; IoT Security; and Cloud Security.
Frank provides thought leadership and guidance for clients on a wide range of security products including endpoint security, identity and access management, authentication, threat analytics, and emerging products designed to protect transforming architectures and business models.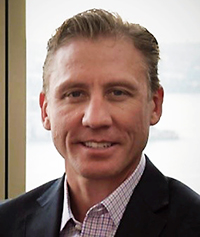 Nigel Thompson
Vice President of Solutions Marketing, BlackBerry
Nigel Thompson is responsible for the product position and messaging of BlackBerry® Spark. He is a regular thought leadership speaker, experienced on topics impacting governments and businesses worldwide, including cybersecurity trends, workflow reformation and harnessing IoT to accelerate digital transformation.
As BlackBerry has transformed how intelligent endpoints are deployed in the enterprise, Nigel has led teams on the positioning, direction and design of BlackBerry collaboration and productivity services. Formerly, Nigel Thompson was the founder and CEO of CloudSync, one of the first SaaS cloud based Mobile Device Management solutions on the market. After it was acquired by Good Technology in 2010, Nigel led teams as Vice President of Product Design, joining BlackBerry in 2015 after the company acquired Good Technology.
Originally from New Zealand, Nigel has been based in Colorado in the USA for many years. Nigel holds a Bachelor of Science, majoring in Geographic Information Systems (GIS), from the University of Auckland.