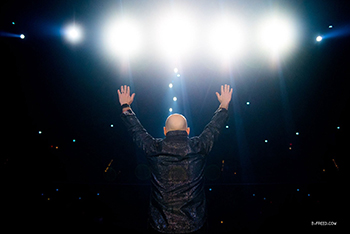 "We are all very fortunate to not have ordinary lives, so do not listen to what the world tells you has to be done. The real revolution happens when patients are in charge of their own outcomes." ~ Matthew Zachary
What do you do when you are a gifted composer and musician and one day your hand stops working?
Each year, 77,000 adolescents and young adults aged 15-39 are diagnosed with cancer. That's one every seven minutes. Cancer incidence in young adults has increased more than any other age group, yet somehow, survival rates have not improved at the same rate as other age groups.
Cancer is the number one killer disease in young adults. Young adults are the most underserved patient population by age. Delayed cancer diagnosis is disproportionately higher in young adults. Which begs the question: what is being done to improve the resources for adolescents and young adults dealing with cancer?
On this episode of the InSecurity Podcast, Matt Stephenson sat down with Matthew Zachary, founder of Stupid Cancer and Offscrip Media. Why are we talking about cancer advocacy? Ask Matthew. Rather than being told how to die with dignity, he rose up and gathered those facing similar situations. He founded Stupid Cancer and gave birth to the young adult cancer movement. The Stupid Cancer Show broke all the rules and gave a voice to millions. What else can we learn from someone who is winning that ongoing battle? Worth a listen to find out…