Is your organization struggling with managing the infrastructure required to support the new reality of remote working for the masses? This webinar will outline how BlackBerry Spark® and Android Enterprise deliver a unified platform for endpoint management and security.
On July 16th, join David Arnold, BlackBerry Distinguished Solutions Architect, and Corey Campbell, Google Android Platform Specialist, as they review:

BlackBerry Spark as a comprehensive platform for Android management and security
Best practices for deploying Android Enterprise with BlackBerry Spark
BlackBerry® Dynamics and Android Enterprise: better together for BYOD



Speakers: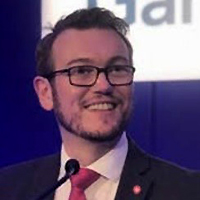 David Arnold
Distinguished Solutions Architect, Global, at BlackBerry

David Arnold has been a Solutions Architect at BlackBerry for over 7 years. In his current global role he is focused on advising clients on Enterprise Mobility Strategy, and helping customer technical teams and BlackBerry Professional Services to plan, architect, and develop solutions that enhance end-user experience, productivity, and security in mobile, desktop, IoT, and automotive.

Prior to his role at BlackBerry, Arnold worked at Interac Ltd as an English Language teacher in Kyoto, Japan. He has previously held positions as an IT Technical Trainer at Systematrix in the United Kingdom, and at daTraining as an IT Trainer. Arnold speaks 4 languages (English, French, German and Japanese), and has an MA from the University of Cambridge, U.K.

Arnold is a self-described technology enthusiast and is continually educating himself on all things web, mobile, and interactive. His philosophy as a teacher is that sharing your knowledge is much more rewarding than keeping it to yourself.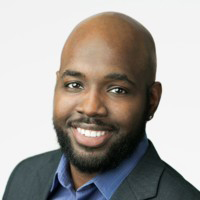 Corey Campbell
Android Platform Specialist, Google

Corey Campbell is an Android Enterprise Platform Specialist at Google, currently advising large enterprise customers and mobility partners how to securely manage Android devices and enable business transformation.

Campbell has 9+ years of experience in enterprise mobility and, prior to joining Google, spent time at VMware and Samsung engaging customers to build holistic mobility strategies that scale. He has a Bachelors' degree in Computer Science from the Georgia Institute of Technology.