Has your company's new blended or remote workspace given rise to collaboration and productivity challenges? For many employees, it may not be business as usual, and they may be having a hard time adjusting to not physically seeing their coworkers.
In situations like these, IT and security teams can rely on the power of technology to virtually bring their company's teams together. Join BlackBerry on August 19th for a live webinar to learn some strategies to empower your users to work better (and more securely) together.
You'll learn more about:
Allowing employees to use any device for work
Enabling secure connectivity from anywhere
Boosting collaboration between employees and teams
Securing remote endpoints to prevent attacks
About the Speaker: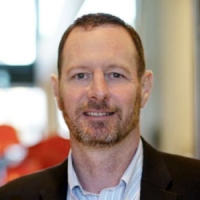 Alex Willis
VP, Sales Engineering and ISVs, BlackBerry
Alex Willis (@AlexWillisBB) is the VP of Sales Engineering and ISVs at BlackBerry. A 19-year veteran of BlackBerry, he is responsible for the overall direction and management of Technical Pre-Sales, Technical Channel Management and Technical Account Management, Customer Success and ISV partnerships globally including Enterprise, Regional, Channels and Partners.
Prior to BlackBerry, Alex was on the Executive Board of Directors at XMLaw, Inc. for six years, where he acted as a consultant to assist with IT related decisions including purchasing and architecture. He also worked as a Technical Architect and Senior Consultant at EMC Services (formerly Internosis) for two years prior.

Alex has a BA degree in Computer Information Systems from the Southern New Hampshire University, and was a computer lab volunteer at the Catholic Charities of Boston, where he primarily worked with ESL students.