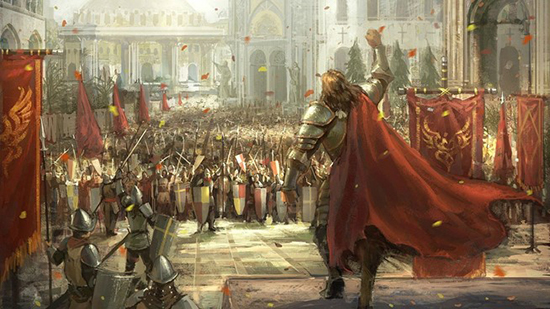 Once more unto the breach, dear friends, once more;
Or close the wall up with our English dead.
In peace there's nothing so becomes a man
As modest stillness and humility:
But when the blast of war blows in our ears,
Then imitate the action of the tiger;
Stiffen the sinews, summon up the blood,
Disguise fair nature with hard-favour'd rage;
Then lend the eye a terrible aspect;
Let pry through the portage of the head
Like the brass cannon; let the brow o'erwhelm it
As fearfully as doth a galled rock
O'erhang and jutty his confounded base,
Swill'd with the wild and wasteful ocean.
- William Shakespeare, Henry V
Sometimes, the bad guys get in. It happens 24/7, around the globe, no matter what security defenses you have in place or what percentage of the company budget your boss allows you to spend on cybersecurity (translation: it's never enough). When the unthinkable happens and a breach occurs, you need people around who know how to shut down the malicious behavior, fix what's broken and prevent it all from happening again.
These people may ask important questions, such as: was it a hack? Was it a breach? Is there a difference? When your personal or business data is compromised, it's really too late to worry about who did what and why they did it. It's time to repair the damage, restore access to your data, and figure out how to prevent a recurrence. For that, you need to call the experts in the world of incident response (IR).
On today's special episode of InSecurity, we dive headfirst into BlackBerry's very first LinkedIn LIVE event, where host Matt Stephenson speaks with Dave Brown, Director of Security Operations at Axon Technologies, and Luke Hull, Senior Director of International Consulting at BlackBerry. These two security professionals have faced some of the biggest breaches in the world over the last 20 years. They may not have seen it all, but they have seen enough, and want to help the world prevent The Next Big Breach.