Join BlackBerry throughout October for Cybersecurity Awareness Month. See how BlackBerry® security solutions simplify endpoint security and prevent threats before they cause harm, giving you the confidence and peace of mind to focus on running your business.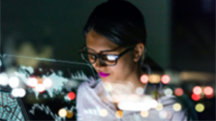 October 13, 2020 at 8 AM PT (Now available on-demand)
How to Tie Up Loose Ends with Endpoint Security
As organizations make plans to extend working from home through next summer, what can employees and IT teams do to better protect their devices and networks? Join Brian Robison, Senior Director of Product Marketing and Chief Evangelist at BlackBerry, along with other security leaders, to learn more about how endpoint security can be implemented and improved to protect your organization from breaches.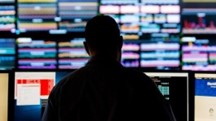 October 13, 2020 at 11 AM PT (Now available on-demand)
Where Hindsight Is Always 20/20
One of the most valuable outputs from incident response (IR) investigations are recommendations to prevent the same thing from happening again, and we have seen a pattern of common issues and lessons learned. Mark Stevens, Incident Response Technical Director at BlackBerry, will show you how to avoid security lapses.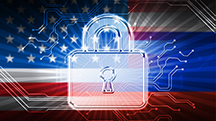 October 21, 2020 at 8 AM PT
Securing Our Democracy
Political operatives, candidates, and elected officials face daily cyber attacks. Although the proximity of political actors to highly confidential information makes them alluring, it's their behavior that makes them easy targets. Join John McClurg, Senior VP and CISO at BlackBerry, to learn how AI-driven predictive threat detection will keep you in front of sophisticated cyberattacks from state-sponsored and financially motivated groups.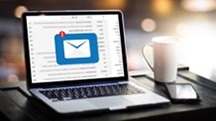 October 27, 2020 at 8 AM PT
Protecting Your Workforce from Business Email Compromise (BEC)
With more employees working from home in the age of COVID-19, security issues like business email compromise are on the rise. Join Ryan Chapman, Incident Response Principal Consultant at BlackBerry, as he shares key insights into how organizations can prevent BEC along with how you should respond should one occur.
About the Speakers: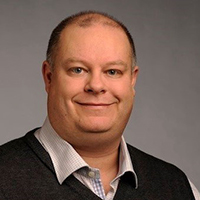 Brian Robison
Senior Director Product Marketing and Chief Evangelist, BlackBerry
Brian Robison (@CylanceSecTech) has over 20 years of cybersecurity experience. As Senior Director of Product Marketing and Chief Evangelist at BlackBerry, he is focused on educating and inspiring the world. Robison hosts live Hacking Exposed events, where he demonstrates the tools and techniques of real-world threat actors. Robison is a regular speaker at industry events such as RSA, Black Hat, and thought leadership forums like ISC2 Think Tank, and is highly sought after to speak at partner events.
Prior to joining BlackBerry, Robison worked to defend organizations from mobile security threats — he spent three years as a Director at Citrix XenMobile, and two years driving enterprise strategy at Good Technology. Robison also spent over six years at McAfee with a special focus on endpoint security, leading efforts to modernize ePolicy Orchestrator. During this time, he also managed vulnerability and policy compliance solutions. His early career ranges from a six-year period with Tripwire, Inc. to cutting his professional teeth in consumer electronics at Diamond Multimedia.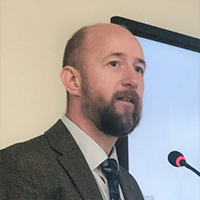 Mark Stevens
Incident Response Technical Director, BlackBerry
Mark Stevens is a hands-on Technical Director at BlackBerry, based in the U.K. Stevens specializes in computer forensics and incident response, and is responsible for a team of world class consultants who focus on APT/nation-state and high-impact ransomware containment and investigation situations.
Since becoming the first incident response consultant in EMEA for Cylance (acquired by BlackBerry in 2019), Stevens has worked on and lead many projects including compromise assessments, global APT incident containment, and ransomware attacks.
Stevens has over 20 years of information technology experience working for global blue-chip institutions, with the last 13 years focused on information security. Before BlackBerry/ Cylance, he spent three years working for Mandiant as a senior practitioner leading incident response and compromise assessment engagements. He was previously the lead EMEA security consultant for IBM and Q1 Labs for QRadar, and before that, he was the global architect/ technical lead for security monitoring solutions at JP Morgan Chase.
Stevens has a thorough understanding of incident response, malware, IOCs, the TTPs that attackers use, and how to combat them. He has a wealth of experience in security, cyber threats, monitoring, and forensics in some of the world's largest and most complex enterprise environments.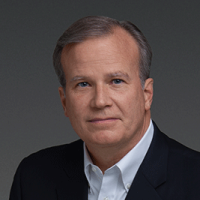 John McClurg
Senior VP and CISO, BlackBerry
John McClurg (@JohnMcClurg) serves as Senior VP and CISO at BlackBerry. McClurg engages the industry around the globe on the risk challenges today and how BlackBerry uniquely mitigates them with the application of machine learning and other AI supported solutions. He champions a move from a historically reactive security posture to one focused on proactively predicting and mitigating future risks.




Ryan Chapman
Incident Response Principal Consultant, BlackBerry
In his role as a Principal Consultant for the Incident Response and Forensics team, Ryan Chapman is responsible for the execution and analysis of incident response engagements and forensic work. He also provides consulting services to clients, including digital forensics, incident response investigation and containment, malware reverse engineering, compromise assessments, tabletop exercises, and other security services.
Chapman has seven years of experience in incident response and forensics. During his career, he has handled incidents from inception all the way through remediation. His capabilities include reviewing log traffic, researching domains and IPs, hunting through log aggregation utilities, sifting through PCAPs, analyzing malware, and performing host and network forensics. Additionally, Chapman has led multiple advanced-persistent-threat-based incidents. Prior to moving into security, he worked as a technical trainer for over five years.