As the global crisis that is COVID-19 has completely transformed the work environment for the majority of office professionals, the threat landscape has changed alongside it.
Employees now find themselves in remote work environments that may not have the best security, leaving them vulnerable to attacks that they previously may have been protected from by the corporate network perimeter.
Market intelligence firm Computing Research completed a survey of 150 security decision makers to perform a census of modern security practices. Their findings show that an "intelligent approach" to cybersecurity is the only one flexible enough to handle the current mobility of organizations.
Read their summary report to learn what qualifies as an "intelligent approach," along with their detailed survey results that include: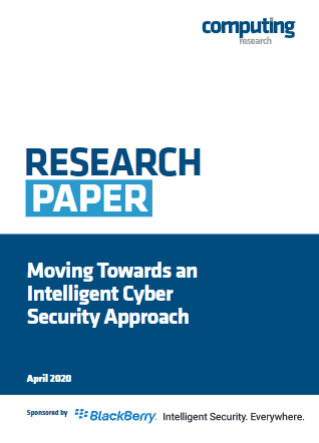 Threat Landscape - We're All Remote Workers Now: Learn why an intelligent approach to cyber security is the only one flexible enough to accommodate rapidly increasing and diversifying mobility. This mobility, with all the collaboration and data sharing it enables, is crucial for businesses trying to carve out their place in the digital economy and its business ecosystems. But it's not without risk – risks that have become much greater in recent months.


Confidence in Security: Read about why cyber security remains for most a perpetual battle to maintain data confidentiality and stay within the bounds of the law and compliance mandates – without compromising agility or the digital transformation of businesses.


Key Findings: Find out why despite the ramping up of threats – particularly to mobile/remote workers and their devices – survey respondents were confident about their data security as a whole. However, confidence was lower in the security of more mobile aspects of infrastructure – in particular, tablets and smartphones...