Join BlackBerry on November 9, 2020 for two exclusive security briefings. Find out more about the latest cyber threats that organizations are facing in 2021 and how security professionals are preparing to address them.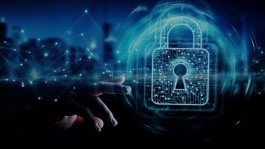 November 9, 2020
8 AM PT / 11 AM ET / 4 PM GMT / 5 PM CET
The 2021 Threat Forecast
Panel Discussion
REGISTER TODAY
With the current threat landscape evolving at a rapid pace, businesses need to take a more proactive approach to cybersecurity in 2021. Join Luke Hull, Sr. Director of BlackBerry Security Consulting, along with key security experts and industry leaders, to learn more about:
2020: The year of COVID, remote working, and breaches
Biggest lessons from 2020 and the path forward
New threats on the horizon
Strategies for dealing with ransomware and phishing attacks
Recommendations for CISOs for the year ahead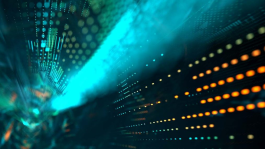 November 9, 2020
11 AM PT / 2 PM ET / 7 PM GMT / 8 PM CET
Prioritize Your Organization for the 2021 Threatscape
REGISTER TODAY
Is your organization prepared for the 2021 threat landscape? Join BlackBerry for a walk through the world of ransomware, deepfakes, and other key threats that are appearing within the threat landscape, and get a peek into what to watch out for in 2021.

Ebudo Osime, BlackBerry Threat Intelligence Analyst, will help you better prioritize your organization's technology, techniques, and overall defenses against the ever-evolving threat landscape.

This session will provide critical information to every professional seeking to keep their systems secure in 2021 and beyond.
About the Speakers: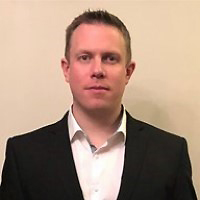 Luke Hull
Sr. Director, Cybersecurity Consulting, BlackBerry
Luke Hull is Senior Director of Cybersecurity Consulting at BlackBerry. He comes from a strong risk and technical background, covering information security, intelligence, and cyber operations, with an extensive range of consultancy experience across a broad range of clients and an emphasis on adding business context to consultancy. In a career spanning nearly 20 years with some of the largest companies in the world, Luke has both led and been a part of Incident Response teams at Mandian, Verizon, and PriceWaterhouse Coopers.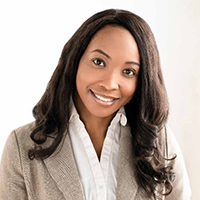 Ebudo Osime
BlackBerry Threat Intelligence Analyst
Ebudo Osime (@Ebudoosime) is a Threat Intelligence Analyst at BlackBerry. She is a threat intelligence advocate, hunter, researcher, and an engineer with over four years in security. She has previously worked in IT Project Management and IT Consulting with Ernst and Young, and Network/ Security Operations. Ebudo received her GIAC certification in Threat Intelligence and holds a Masters in Electronic Systems Engineering with a specialization in creating secure protocols for detecting denial of service attacks in IoT networks.