Ransomware is a fast-growing threat affecting thousands of government agencies and municipalities each year, and now it's even targeting itself toward halting critical ICS/SCADA operations. This webcast will explain why and how ransomware is spreading, and will introduce standards and provide guidance for detecting and recovering from ransomware infections, based on US-CERT and NIST resources.
On November 23, 2020, join Ebudo Osime, Threat Intelligence Analyst at BlackBerry, along with other security leaders, for this SANS ransomware panel discussion. Attendees of this webcast will learn how to:
Adapt their architectures to enable more effective ransomware detection and response
Secure their systems against phishing, malicious USBs, web drive-bys and other attack vectors
Reduce vulnerabilities through appropriate policies and user training
Use baselining, monitoring, logging and analysis to detect ransomware
Engage reporting, forensics and secure storage in the battle against ransomware
Address RIPlace ransomware and its abuse of the Rename operation
The webcast will also provide special considerations that ICS/SCADA organizations need to address.


REGISTER TODAY
November 23, 2020
10 AM PT / 1 PM ET / 6 PM GMT / 7 PM CET

Register today to be among the first to receive the associated whitepaper written by SANS instructor and blue team member Justin Henderson.

About the Panelist: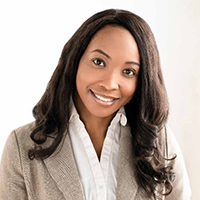 Ebudo Osime
BlackBerry Threat Intelligence Analyst
Ebudo Osime (@Ebudoosime) is a Threat Intelligence Analyst at BlackBerry. She is a threat intelligence advocate, hunter, researcher, and an engineer with over four years of experience in security. She has previously worked in IT Project Management, IT Consulting with Ernst and Young, and Network and Security Operations. Ebudo received her GIAC certification in Threat Intelligence and holds a Masters in Electronic Systems Engineering with a specialization in creating secure protocols for detecting denial of service attacks in IoT networks.