Join BlackBerry on November 10th for an exclusive security briefing. Rich Thompson, VP of Sales Engineering at BlackBerry, and guest speaker, George Finney, author and CSO of Southern Methodist University, explain how people are the key to solving cybersecurity challenges.
In this webinar we will explore:
Why technology may not be the problem
Practical techniques to advance your security approach
A different philosophical take on security
Attendees will also be eligible to receive a copy of George Finney's book, Well Aware: Master the Nine Cybersecurity Habits to Protect Your Future.


REGISTER TODAY
November 10, 2020
8 AM PT / 11 AM ET / 4 PM GMT / 5 PM CET

Gain insights on practical techniques that your organization can implement today to advance your approach to cybersecurity.
Register for this transformative session today.
About the Speakers: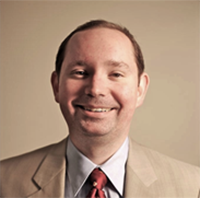 George Finney, J.D., CISM, CISSP
Chief Security Officer, Southern Methodist University
George Finney (@WellAwareSecure) is Chief Security Officer at the Southern Methodist University. He believes that people are the key to solving our cybersecurity challenges. George is the author of Well Aware: Master the Nine Cybersecurity Habits to Protect Your Future. He has worked in cybersecurity for over 20 years and has helped startups, global telecommunications firms, and nonprofits improve their security posture.
George has been recognized by Security Magazine as one of their top cybersecurity leaders in 2018. He is a part of the Texas CISO Council, is a member of the Board of Directors for the Palo Alto Networks FUEL User Group, and is also an Advisory Board member for SecureWorld.

George holds a Juris Doctorate degree from Southern Methodist University and a Bachelor of Arts degree from St. John's College. He holds multiple cybersecurity certifications including the CISSP, CISM, and CIPP.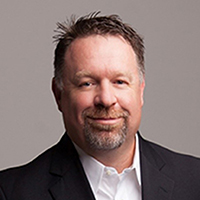 Rich Thompson
VP Sales Engineering, BlackBerry
Prior to joining Cylance in 2014 (acquired by BlackBerry in 2019), Rich Thompson (@TheRichThompson) had over 25 years of experience in security. This includes 20 years leading security efforts at the regional and national level in the retail industry, and five years leading sales engineering and professional services efforts in the enterprise software industry.

Rich's expertise in forensics, incident response, electronic discovery, information risk management and governance leads BlackBerry in their vision of ensuring intelligent security, everywhere.