What challenges will 2021 hold for cybersecurity?
Join us for an exclusive panel discussion on January 20, 2021, hosted by BlackBerry Chief Evangelist Brian Robison and a team of seasoned professionals:
• John McClurg, Chief Information Security Officer at BlackBerry
• Eric Milam, Vice President, Research Operations at BlackBerry
• Tony Lee, Vice President, Global Services Technical Operations at BlackBerry
Our BlackBerry experts will share their insights on the future of the threat landscape and what organizations can do to better protect themselves.

Start 2021 off on the right foot by proactively tackling cyber threats. This is one panel discussion you will not want to miss.


SPEAKERS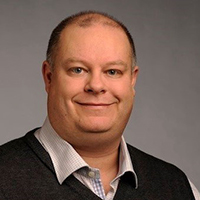 Moderator: Brian Robison
Chief Evangelist, BlackBerry
As Chief Evangelist at BlackBerry, Brian Robison (@CylanceSecTech) is focused on educating and inspiring the world. With over 20 years of cybersecurity experience, Robison hosts live Hacking Exposed events, where he demonstrates the tools and techniques of real-world threat actors. Robison is a regular speaker at industry events such as RSA, Black Hat, and thought leadership forums like ISC2 Think Tank, and is highly sought after to speak at partner events.
Prior to joining BlackBerry, Robison worked to defend organizations from mobile security threats, spending three years as a Director at Citrix XenMobile and two driving enterprise strategy at Good Technology. Robison also spent over six years at McAfee with a special focus on endpoint security, leading efforts to modernize ePolicy Orchestrator. During this time, he also managed vulnerability and policy compliance solutions. Brian's early career ranges from a six-year period with Tripwire, Inc. to cutting his professional teeth in consumer electronics at Diamond Multimedia.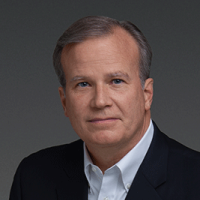 Panelist: John McClurg
Chief Information Security Officer, BlackBerry
John McClurg (@JohnMcClurg) serves as Sr. VP and CISO at BlackBerry. John engages the industry around the globe on the risk challenges today and how BlackBerry uniquely mitigates them with the application of machine learning and other AI supported solutions. He champions a move from a historically reactive security posture to one focused on proactively predicting and mitigating future risks.
Before BlackBerry, John served as the Ambassador-At-Large at Cylance, and prior to that, as Dell's CSO, where his responsibilities included the strategic focus and tactical operations of Dell's internal global security service. He was also charged with the advocacy of business resilience and security prowess, the seamless integration of Dell's security offerings, and with improving the effectiveness and efficiency of security initiatives.
Before Dell, John served as the VP of Global Security at Honeywell International, at Lucent/Bell Laboratories, and in the U.S. Intel Community as a twice-decorated member of the FBI, where he held an assignment with the U.S. Department of Energy (DOE) as a Branch Chief charged with establishing a Cyber-Counterintelligence program within the DOE's newly created Office of Counterintelligence.
Prior to that, John served as an FBI Supervisory Special Agent, assisting in the establishment of the FBI's new Computer Investigations and Infrastructure Threat Assessment Center or what is today known as the National Infrastructure Protection Center within the Dept of Homeland Security. McClurg also served on assignment as a Deputy Branch Chief with the CIA, helping to establish the new Counterespionage Group and was responsible for the management of complex counterespionage investigations.
John also served as a Special Agent for the FBI in the Los Angeles Field Office, where he implemented plans to protect critical U.S. technologies targeted for unlawful acquisition by foreign powers and served on one of the nation's first Joint Terrorism Task Forces.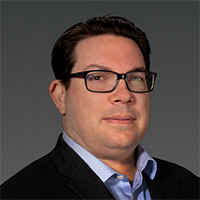 Panelist: Eric Milam
Vice President, Research Operations, BlackBerry
Eric Milam is the VP of Research Operations at BlackBerry, where he and his team track malware threats and threat actors. During his time at BlackBerry, Eric discovered and published the details of numerous emerging threats and malware variants actively being exploited in the wild. Prior to joining BlackBerry, Eric worked as a highly regarded Penetration Tester and frequent conference speaker, widely known for his red-teaming exploits.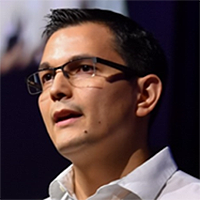 Panelist: Tony Lee
Vice President, Global Services Technical Operations, BlackBerry
Tony Lee (@securitysynapse) is the Vice President of BlackBerry Global Services Technical Operations. Tony has more than fifteen years of professional research and consulting experience, pursuing his passion in all areas of information security. As an avid educator, Tony has instructed thousands of students at many venues worldwide, including government, universities, corporations, and conferences such as Black Hat. He takes every opportunity to share his security knowledge as a contributing author to Hacking Exposed 7, and is also a frequent blogger, researcher, and author of white papers on topics ranging from Citrix Security, the China Chopper Web shell, and Cisco's SYNFul Knock router implant.

Over the years, Tony has contributed many tools to the security community, such as UnBup, Forensic Investigator Splunk app, and CyBot, the extensible Threat Intelligence Bot framework designed for anyone from a home user to a SOC analyst.