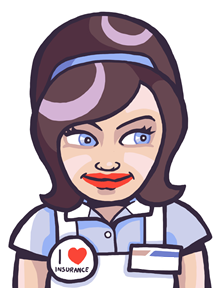 This episode is about cybersecurity insurance. We'll discuss what it means to have it, what it means to need it, and whether it is even a real thing.
Don't worry, we're not going to spend the episode selling insurance to you. But we feel it's important to do a show about it, because the truth is even people with decades of experience in either cybersecurity or insurance were quite resistant – until quite recently – to the idea of combining the two.
That's the case, with our guests today, who were skeptical about cybersecurity insurance but are now full supporters. If you want to learn more about how cyber insurance can be to your benefit, you'll want to give the episode a listen.
Stanton Gatewood is an experienced and successful cybersecurity professional and information technology leader, with more than 35 years of experience in Federal, State, and local government, higher education, and the public sector. Jeffrey Smith founded Cyber Risk Underwriters to simplify the access to cyber insurance and cyber warranty products via a network of insurance agents, cyber security vendors and infosec investors.
This episode starts with a frank discussion on how the Covid-19 pandemic continues to reconfigure an industry that was already highly dynamic. We'll explore this transformation in reference to some key statistics: