RSA Conference 2021 is all-virtual, and is coming in just two weeks! Learn how our intelligent security can make everything more secure—and you, more productive.
WHEN: May 17 - 20, 2021​
WHERE: Virtual Experience
REGISTER NOW
RSA Digital Expo Free Pass Code: 54SBBCRPDE


BlackBerry's virtual presence at RSA 2021 will feature:
Speaker Sessions
Birds of a Feather Roundtable Sponsor
OnDemand Sponsor Briefings
We have a line-up of provocative speaking sessions with some of our resident experts.
About the Speakers and Sessions: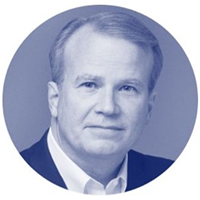 SPOTLIGHT SESSION (Live via Zoom):
John McClurg
Sr. VP and CISO, BlackBerry
Session Name: Supply and Withstand: Securing the Supply Chain
Session Time: Monday, May 17 at 12:05 PM PT
Summary: Join John in an open-ended discussion about securing the supply chain.
Engage in a conversation with BlackBerry Sr. VP & CISO John McClurg, an expert on reducing supply chain risks. The discussion will cover the dangers of open-source code, how attacks are evolving, and how to protect yourself.

NOTE: This LIVE Zoom session with John McClurg has limited availability and is available to full conference pass-holders only - register soon to ensure your virtual seat.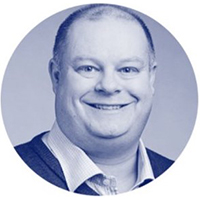 Brian Robison
Sr. Director, Product Marketing and Chief Evangelist, BlackBerry
Session Name: Learning from the Enemy: A look inside the techniques of OceanLotus/APT32
Session Time: Monday, May 17 at 2:45 PM PT
Summary: Follow Brian into the minds of cybercriminals with a deconstruction of OceanLotus' techniques.
Cyberattacks are among the most prevalent threats to organizations and individuals today. Understanding how cybercriminals operate has never been more essential for organizations and governments looking to defend themselves. Join BlackBerry Chief Evangelist, Brian Robison, to learn firsthand the tools and techniques of today's real-world threat actors like OceanLotus/APT32.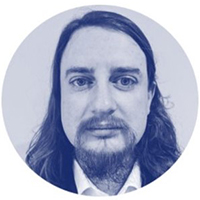 Tom Bonner
Distinguished Threat Researcher, BlackBerry
Session Name: Malware Reverse Engineering with PE Tree - OSS Inspired by COVID.
Session Time: Tuesday, May 18 at 9:20 AM PT
Summary: Join Tom and learn how to quickly reverse-engineer malware to manage evolving threats.
Reverse engineering of malware is an extremely time and labor-intensive process which can involve hours of disassembling and sometimes deconstructing a software program. PE Tree lowers the bar for dumping and reconstructing malware from memory and provides an open-source PE viewer code-base that the cybersecurity community can leverage in the fight against constantly evolving cyberthreats.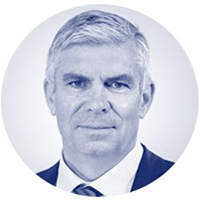 Charles Eagan
CTO, BlackBerry
Session Name: Justified Insomnia – Protecting against Lazy and Sophisticated Cyber Criminals
Session Time: Wednesday, May 19 at 10:50 AM PT
Summary: Hear from Charles about protecting your organization with a Zero Trust approach to security.
In today's digital economy, trust is threatened. High-profile data breaches have made trust a topic of discussion in policy circles and while it may sound counterintuitive, businesses must move to a Zero-Trust model to create connectivity consumers can trust.​ BlackBerry CTO Charles Eagan explores how businesses can build that trust and emerge stronger, safer, and more productive.


BlackBerry's speaker sessions at RSA Conference 2021 are packed with valuable information you don't want to miss. Discover how BlackBerry helps you prepare, prevent, detect, and respond 24/7.
For more information, visit BlackBerry.com and follow @BlackBerry on Twitter.