BlackBerry Makes Moving to the Cloud Easy for State and Local Governments
BlackBerry Makes Moving to the Cloud Easy for State and Local Governments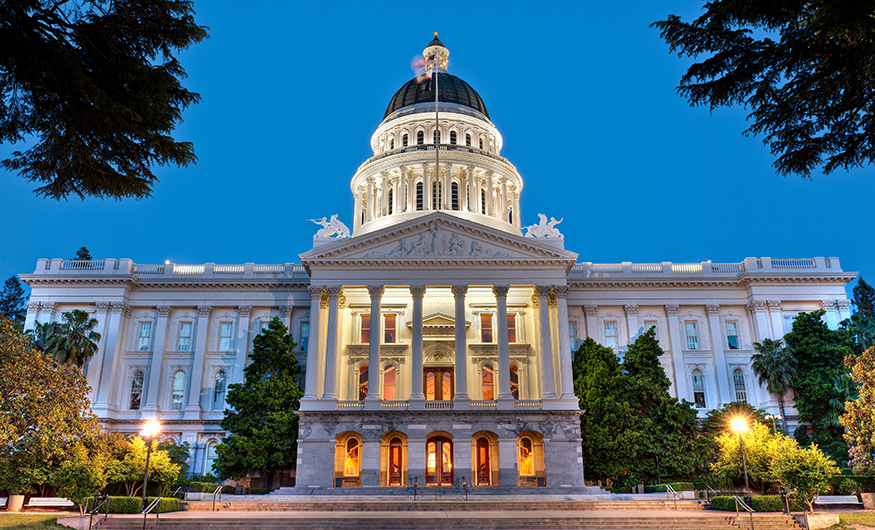 BlackBerry AtHoc and BlackBerry Government Mobility Suite (BGMS) Achieve StateRAMP Ready Status.

BlackBerry is pleased to announce that BlackBerry® AtHoc® and BlackBerry® Government Mobility Suite (BGMS) have been verified StateRAMP Ready.
StateRAMP was designed specifically to enable state agencies to verify that the cloud services they choose are compliant – and continue to comply – with established government security standards. Founded in 2020, StateRAMP addresses the need for a standardized approach to cybersecurity as delivered by cloud providers that offer services to state governments.
Why StateRAMP Matters
Government agencies deal with issues that typical businesses don't usually encounter on a day-to-day basis. As a result, government agency operations are required to take unique approaches to protect devices, data, staff, and public safety. As these agencies collect and share digital information, they must navigate an evolving landscape of cyber threats amid complex layers of national and international regulations, making the need for reliable governmental cybersecurity critical.
Cybersecurity is the first of two important trends redefining the IT network landscape for government agencies: the other is the cloud. The cloud promises to lower operating costs, increase agility, and provide reliable operational continuity. Moving government IT operations to the cloud is an option many state and local agencies are currently considering. As more government agencies move to the cloud and reap the associated benefits, the government cloud market is expected to reach $28.8 billion by next year.
Helping Agencies Meet the Challenge

Ensuring governmental security is a top priority for the nation in 2021 and beyond. As threat actors become ever more sophisticated, maintaining the level of security required to combat these attacks increasingly requires more resources – in terms of IT teams and security solutions. Government agencies must regularly reconsider how to properly protect the data they are entrusted with while continuously validating the effectiveness of their cybersecurity strategy.
The challenge for government agencies moving to the cloud is how to take full advantage of the cloud's benefits, while maintaining overall IT security. This challenge extends beyond each agency to cloud technology vendors. State and local governments need unbiased proof that the vendors they choose for cloud-based infrastructure-as-a-service (IaaS), platform-as-a-service (PaaS), and software-as-a-service (SaaS) solutions are capable of securely storing highly sensitive and confidential government and citizen data.
BlackBerry developed the BGMS cloud-based endpoint management solution specifically for U.S. government agencies. The BGMS suite provides end-to-end protection for the most sensitive data, while allowing secure access for authorized users to agency applications and data residing behind government network firewalls.
Government agencies are also where we turn in times of crisis. For the agencies themselves, and for the constituents they serve, a well-coordinated response mitigates risk and impact, while protecting the reputation of the agency so it can continue to do its job effectively.
With BlackBerry AtHoc critical event management, agencies can securely centralize and coordinate emergency response with notification tools, situational information and trusted secure processes to communicate and collaborate with residents, staff and emergency personnel.
Field-proven solutions from BlackBerry can help government agencies develop a comprehensive, integrated approach to security that will protect highly confidential data communication – and people – in these uncertain times.
Benefits of StateRAMP
With StateRAMP, cloud providers must ensure that the cloud service:
Meets necessary state cybersecurity standards
Has undergone a rigorous security evaluation by a certified third party

Provides monthly status reports on the overall security posture of the cloud service
Passes an annual third-party assessment and comprehensive penetration testing
Since the cloud service providerhandles security for the agency, it lightens the agency's overall cybersecurity burden. And because the scale of the services offered far exceeds those that could be supported by an individual agency, cloud service providers have exponentially more resources to invest in keeping security up to the latest standards.

A secure cloud offers many advantages to U.S. state and local agencies. Agencies using cloud services can avoid the hassle and financial drain of funding on-premises equipment that quickly becomes outdated. They won't need to hire staff with the expertise to maintain or operate in-house security, often hindered by aging systems.
Moving to the cloud resolves these issues. Cloud service providers typically invest in and refresh systems much faster than most government agencies can afford to, since technology is essential for the success of the cloud business model. Agencies can leverage cloud efficiencies while gaining access to leading tools and applications.
Simplifying Cloud Contracting and Cybersecurity

StateRAMP also simplifies the contracting process. Without StateRAMP, contracts must provide a comprehensive list of cybersecurity requirements and processes that a cloud service provider must deliver. With cyber threats evolving so rapidly, often minute-by-minute (as in the case of malware or ransomware variants), such a list is difficult to define, especially for long-term service contracts.
With StateRAMP, agencies can simply state in a request for information (RFI) or request for proposal (RFP) that the cloud service must be StateRAMP authorized. Then, as cybersecurity requirements change, StateRAMP requirements adapt in response, and the state agency stays protected.
Look for the StateRAMP Designation

The StateRAMP Authorized Vendor List provides a centralized location for state and local government agencies to identify products and solutions with a StateRAMP designation of active, in-process, pending, ready, provisional, or authorized.
Three FedRAMP-approved BlackBerry® services are currently on the StateRAMP list:
Cloud technology is fundamental to the future of IT cybersecurity. Moving to a StateRAMP-authorized cloud service can bring substantial operational savings to an agency with a scalable, pay-as-you-go model. Agencies can be confident that their cloud services will meet all critical government cybersecurity standards—now and in the future. StateRAMP makes it easy to benefit from the efficiency of up-to-date technology while managing cyber risk and protecting critical data, systems, and infrastructure from cyber attacks and ransomware.

Learn more about how BlackBerry services can save your agency time and money while providing peace of mind with up-to-date technology and certifications.